Preventing Rabies
September 2021 by Dr. Nikhil Joshi
Satara, a small town nestled in the hills of western India, is quintessentially Indian. Its streets are smog-choked, cacophonous, and teeming with humanity; yet flowing in rhythmic harmony. A myriad of animal species finds space for themselves, pigs and cattle, cats and dogs, monkeys and horses, even the occasional painted elephant. Interspecies interactions are rare, but if they occur the consequences can be devastating.
Devendra Pendharkar, a 24-year-old software engineer, remembers one such interaction vividly. As a child, he found himself playfully jostling with a black and white spaniel in Satara. The incident happened too fast for his young mind: enamel met skin; canine saliva met human blood. To this day he calls it a scratch and refuses to place blame on the pup. Yet at the moment, as he puts it today, he was "hell scared." Devendra was fortunate to have family in the medical field and to be whisked to the local emergency room where he immediately started rabies prophylaxis.
Rabies is endemic in India, and Devendra's experience is not unique. Indeed, Devendra's cousins have similar stories of stray dog encounters requiring prophylaxis. While they were fortunate to receive prompt care, the World Health Organization (WHO) reports that over 20,000 Indians die annually from the notorious zoonotic disease. Most of India's rabies cases occur when children encounter dogs and since rabies is impossible to treat or diagnose pre-mortem, prevention is crucial. Vaccination of domestic animals in much of the developed world is enforced by law. The same cannot be said about the developing world. The dog who nipped Devendra may not have been carrying the virus but was undoubtedly unvaccinated. In a country with such weak public health infrastructure for its billion-plus population, there is little capacity to control disease in animals.
Like many developing nations, India relies on the support of non-governmental organizations to tackle urgent social issues. Eliminating rabies is the goal of Mission Rabies, a UK-based charity that seeks to vaccinate dogs and educate children about the dangers of rabies in South Asia and sub-Saharan Africa. Mission Rabies launched in India in 2013 and since then, with the help of volunteers, local partners, and a state-of-the-art bright yellow mobile clinic has achieved significant milestones. In 2017, the city of Ranchi was declared to be rabies-free. As of June 2021, Goa is the first state in India to be declared 'Rabies Controlled', having had no human rabies deaths in the last three years! Since its inception in 2013, Mission Rabies has vaccinated over 1.3 million dogs and educated over 3.6 million children across India, Africa and beyond. Education focuses on the rabies virus, proper interactions with dogs, first aid and community protection. With the help of the Worldwide Veterinary Service, the team has also worked to sterilize stray dogs to help control the overwhelming overpopulation.
To achieve their aims, Mission Rabies relies on benefactors in Europe and North America. Merck Animal Health, known as MSD Animal Health outside the U.S. and Canada, has been a key partner of Mission Rabies since its inception. Merck Animal Health has partnered with several rabies control projects worldwide, including Mission Rabies and Rabies Free Africa, and donates the full rabies vaccine requirements to these partners annually. For more than two decades, Merck Animal Health has donated rabies vaccines to the cause of rabies elimination, made possible through the support of the Nobivac® vaccine in countries all around the world. In doing so, Merck Animal Health has empowered veterinarians to support their colleagues in Africa and Asia who are fighting to save lives – both human and canine.
Devendra went on to receive his five prophylactic injections weekly. He never developed any signs of rabies as a result. To his credit, he reports that he still loves dogs. And yet, the danger of zoonotic disease makes him wary around animals. With the help of organizations such as Mission Rabies, supported in part by Merck Animal Health, children may still become acquainted with the dangers of rabies, but will not fall victim to this preventable disease.
About the author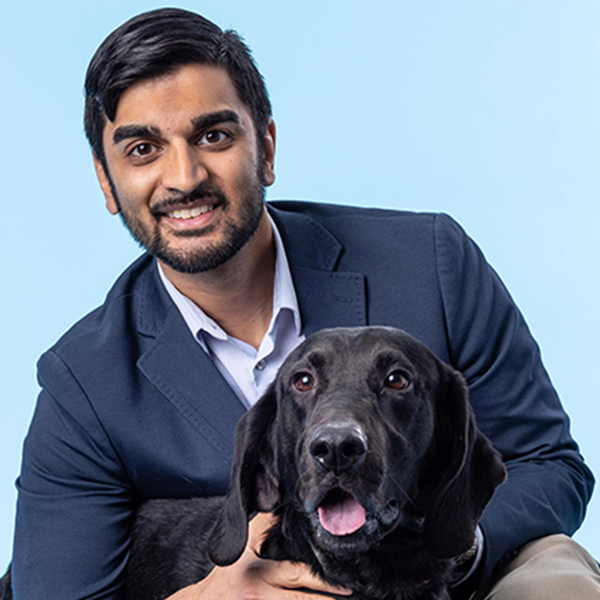 Nikhil Joshi
VMD,
Professional Services Veterinarian,
Mid-Atlantic Region (DC, DE, MD, PA)

READ FULL BIO