New Technologies in Equine Medicine: Equine Ophthalmology for the General Practitioner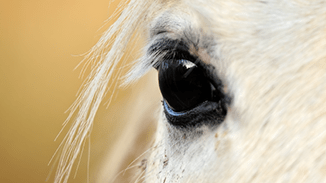 About This Webinar
This course covers the common ophthalmic diseases of the horse. The ophthalmic examination and tips for taking medical record quality photographs of ophthalmic conditions are discussed as well as clinical findings, recommended diagnostics and treatment options for superficial corneal ulcers, infected/melting/indolent corneal ulcers, stromal abscesses, equine recurrent uveitis and immune-mediated keratitis. We will also cover use of a subpalpebral lavage system to facilitate administration of ophthalmic medications.
Details
Speaker
Chrissie Schneider, DVM, MS, DABVP
(Equine Practice)
CE Type
RACE 1 Hour
Please note:
In order to receive CE credit, each participant will need to log in individually and complete a CE Certificate form.
This webinar is intended for veterinary professionals only.