Triage Of The Equine Patient:
What To Do Until Your Equine Colleague Arrives
About This Webinar
As veterinarians, we sometimes need to triage patients that we don't typically care for on a day to day basis. The goal of this presentation is to review what your role as a veterinarian can be in the frontline care of an equine patient. This presentation is not intended to have you replace your equine colleague, but to serve as an educational reminder of the standards of an equine physical examination, safety guidelines and restraint, medication choices, decision on transportation and what information is critically important to communicate with your equine colleagues.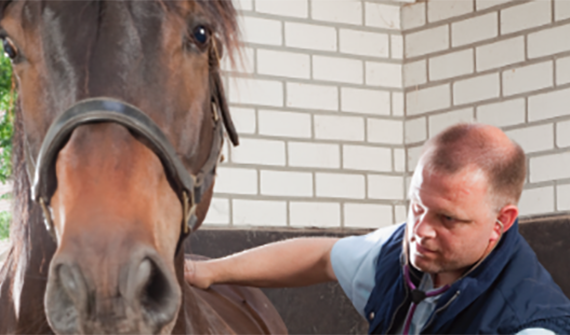 Please Note:
In order to receive CE credit,
each participant will need to
log in individually and complete
a CE Certificate form. This webinar is intended for veterinary professionals only.