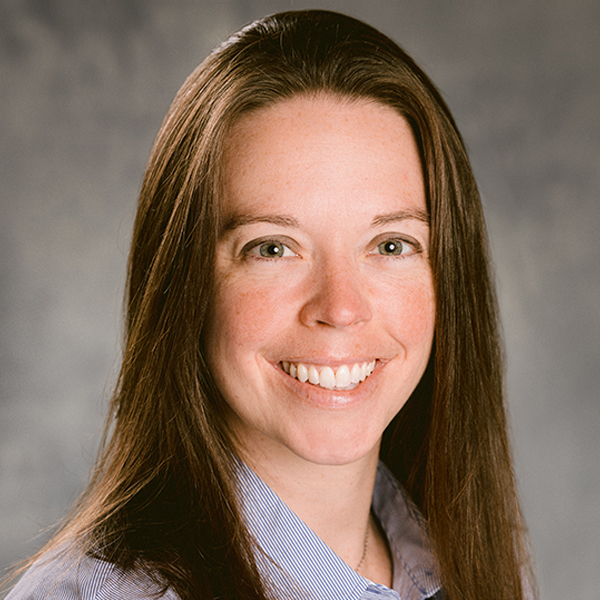 Dr. Chrissie Schneider
DVM, MS, DABVP (Equine Practice), cVMA,
Senior Equine Professional Services Veterinarian
Dr. Chrissie Schneider has spent most of her veterinary career as an equine-only ambulatory practitioner. She joined Merck Animal Health in 2020 as a Senior Equine Professional Services Veterinarian.
After graduating with her Doctor of Veterinary Medicine from The Ohio State University in 2009, Schneider completed a rotating internship at Wisconsin Equine Clinic & Hospital in Oconomowoc, Wisconsin. She then returned to Ohio State for a three-year combined residency and graduate studies program, earning a Certificate of Residency and Master of Science degree. She earned board certification in Equine Practice by the American Board of Veterinary Practitioners in 2013. Following completion of her residency, Schneider spent nearly a year as a clinical instructor in Ohio State's Equine Field Service.

---
---
"The culture at Merck Animal Health, which is determined by everyone on the team, is professional, warm, helpful and based on science. All those attributes make me proud to work for Merck Animal Health."
---
---
Prior to joining Merck Animal Health, she worked at Bella Vista Equine Veterinary Services in Blacklick, Ohio, where she focused her practice on preventive care, routine dentistry, emergency medicine and ophthalmic care on the farm.
Schneider and her husband live in Columbus, Ohio. Outside of work, she enjoys horseback riding, traveling and hiking any chance she gets.
Areas of Interest
Infectious disease and preventive care
Ophthalmology
Emergency care in the field
Acupuncture
Publications
"Equine Ophthalmology for the Ambulatory Practitioner" (The Midwest Grazer, Fall & Winter 2020)
"Keeping Preventive Care Organized" (The Horse, June 2020)
"Analgesic effects of intraneural injection of ethyl alcohol or formaldehyde in the palmar digital nerves of horses" (Am J Vet Res, 2014)