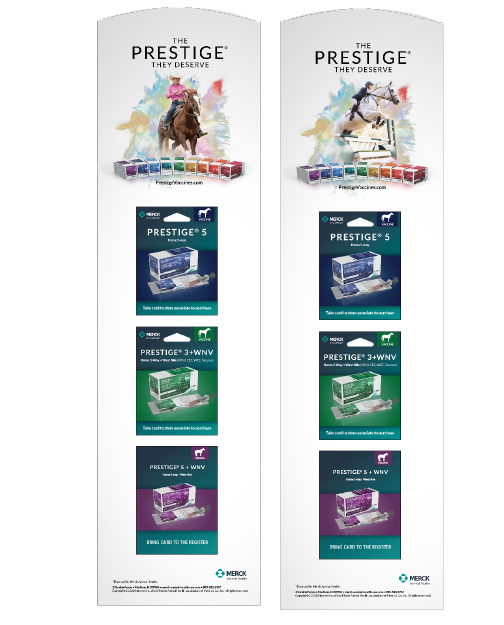 PRESTIGE® Spectrum of Protection Aisle Invader
The PRESTIGE Spectrum of Protection aisle invader is an outstanding promotional tool that draws a customer's attention to the PRESTIGE products. We recommend placing this in other equine aisles, such as deworming, to direct customers to the vaccine cooler in your store. PRESTIGE double-sided aisle invader features western rider on one side and jumper on the reverse. The aisle invader comes with 3 pegs on each side to hold up to 6 PRESTIGE proxy cards. Please note proxy cards are not included and should be ordered separately. The size is: 6"W x 27"H x 1.5"D.
Contact us at RetailTeam@merck.com to order this great merchandising item as well as for merchandising program details and availability.