MILDVAC®-MASS+ARK
Bronchitis Vaccine
For the vaccination of healthy chickens by coarse spray at 1 day of age or older or by drinking water at 2 weeks of age or older as an aid in the prevention of disease due to the Massachusetts and
Arkansas type infectious bronchitis (IB) viruses.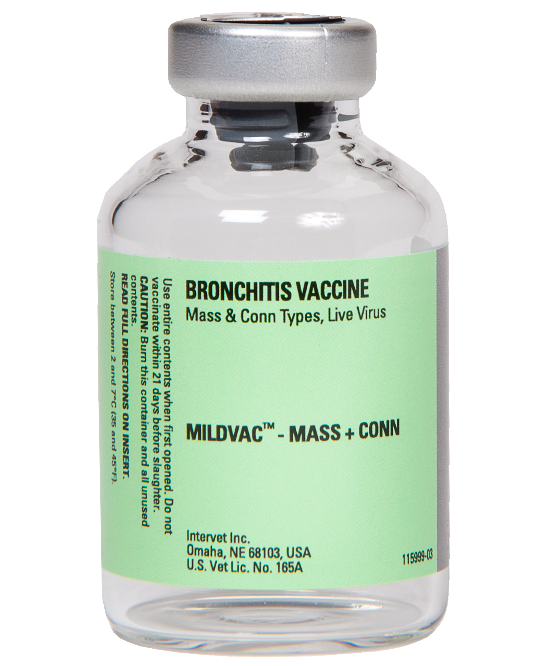 ADVANTAGES:
Mild reactions for minimal stress
Reduces production losses and performance setbacks
2 strains combined provide excellent cross protection; saves time in mixing
RESOURCES
MILDVAC®-MASS+ARK Product Bulletin

To view our complete product lineup, click to view
our POULTRY PRODUCT CATALOG vol. 3.0.