Technology to Ensure the Right Horse: Right Treatment Every Time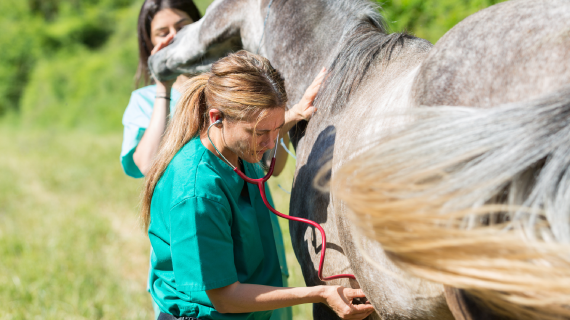 About This Webinar
We all know horse yards are very busy environments. At the beginning of the day and end of the day, this is even more true when horses are fed and mucked out. However, these peak times are also the most common times to give medication, since they allow for the maximum interval between twice-daily treatments. In the midst of all the activity, we're also trying to properly record that we've given a treatment and communicate it to the rest of the team. Mistakes can happen. Medication errors can occur – wrong horse, wrong dose, wrong drug. This can create serious welfare issues for the horses involved. If they are competition horses, the stakes are even higher. Human error can result in inadvertent drug positives, damage to reputations, lost wins, fines and bans.
Details
Speaker
Dr. Kevin Corley, BVM&S, PhD, DACVIM, DACVECC, MRCVS
CE Type
RACE 1 Hour
Please note:
In order to receive CE credit, each participant will need to log in individually and complete a CE Certificate form.
This webinar is intended for veterinary professionals only.