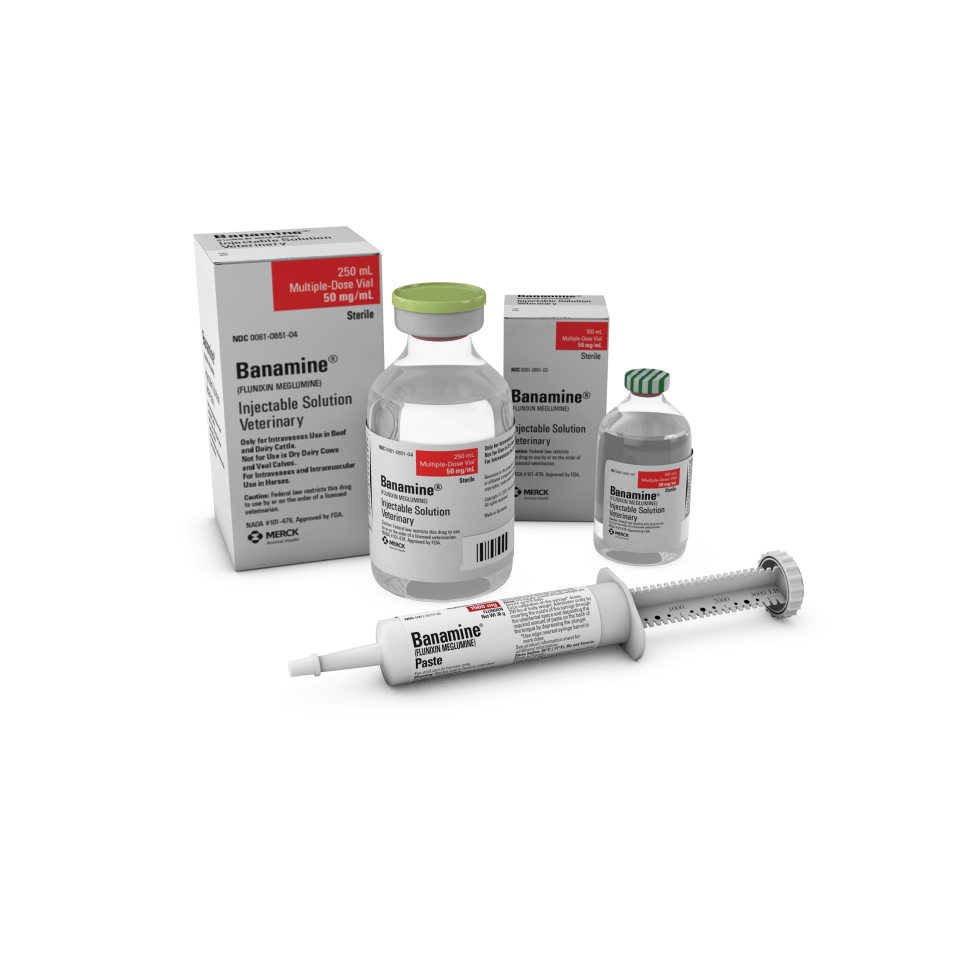 Equine Pharmaceuticals
BANAMINE® (flunixin meglumine paste)
Product Description
BANAMINE®(flunixin meglumine) Paste is recommended for the alleviation of inflammation and pain associated with musculoskeletal disorders in horses.
| Product Name | Pkg Size | GTIN#/UPC# | UIN# |
| --- | --- | --- | --- |
| BANAMINE® Paste | 1 x 30gm | 8713184109774 | 065707 |
IMPORTANT SAFETY INFORMATION:
Not for use in horses intended for food. There are no known contraindications to this drug when used as directed. Do not use in horses showing hypersensitivity to flunixin meglumine. The effect of Banamine Paste on pregnancy has not been determined. Concomitant use of Banamine with other anti-inflammatory drugs such as NSAIDs and corticosteroids should be avoided or closely monitored.