A Trusted Partnership
The Support of Nobivac
As your partner in prevention, Nobivac is committed to support your hospital's efforts to keep pets healthy and reduce disease risks. We keep this commitment through leadership in disease education & surveillance, vaccine excellence, and our vaccine guarantee.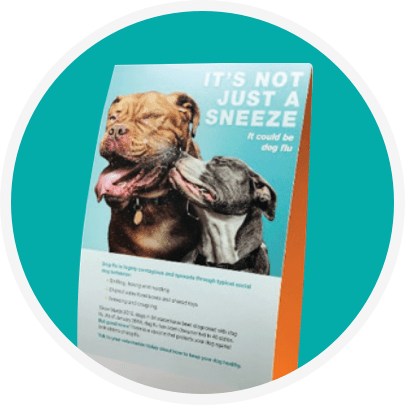 AWARENESS CAMPAIGNS
Share the latest in disease outbreak information
Protocols and education to mitigate outbreaks
Education for hospital staff, pet parents, and pet service professionals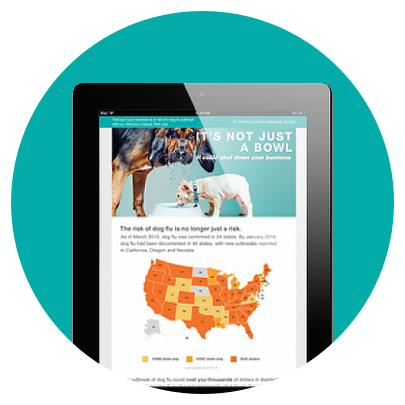 CLIENT COMMUNICATION
PR efforts raise awareness about diseases among pet owners
Sharable digital and print media materials
Social media assets and client-friendly websites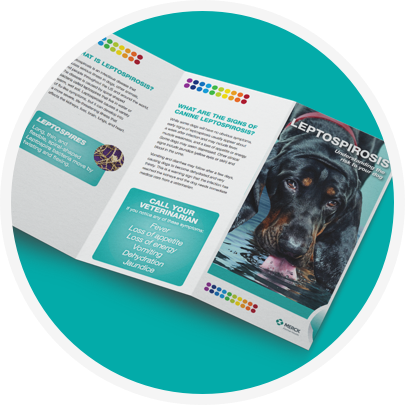 BUSINESS SUPPORT
Education on how vaccination and safety protocols can prevent outbreaks and keep businesses safe
Programming for pet service professionals to mitigate disease risks
Continuing education for both veterinary staff and pet service professionals
Professional Resources and Educational Materials
Keep your clinic and staff informed and aware of diseases and outbreaks.
The Infectious Disease Handbook
Stay on top of preventive care, and keep your business free from an outbreak, with this free handbook.
Nobivac® Social Media Kits
Digital Assets
Use these ready-to-share posts to educate pet parents and drive business to your clinic for preventative care.