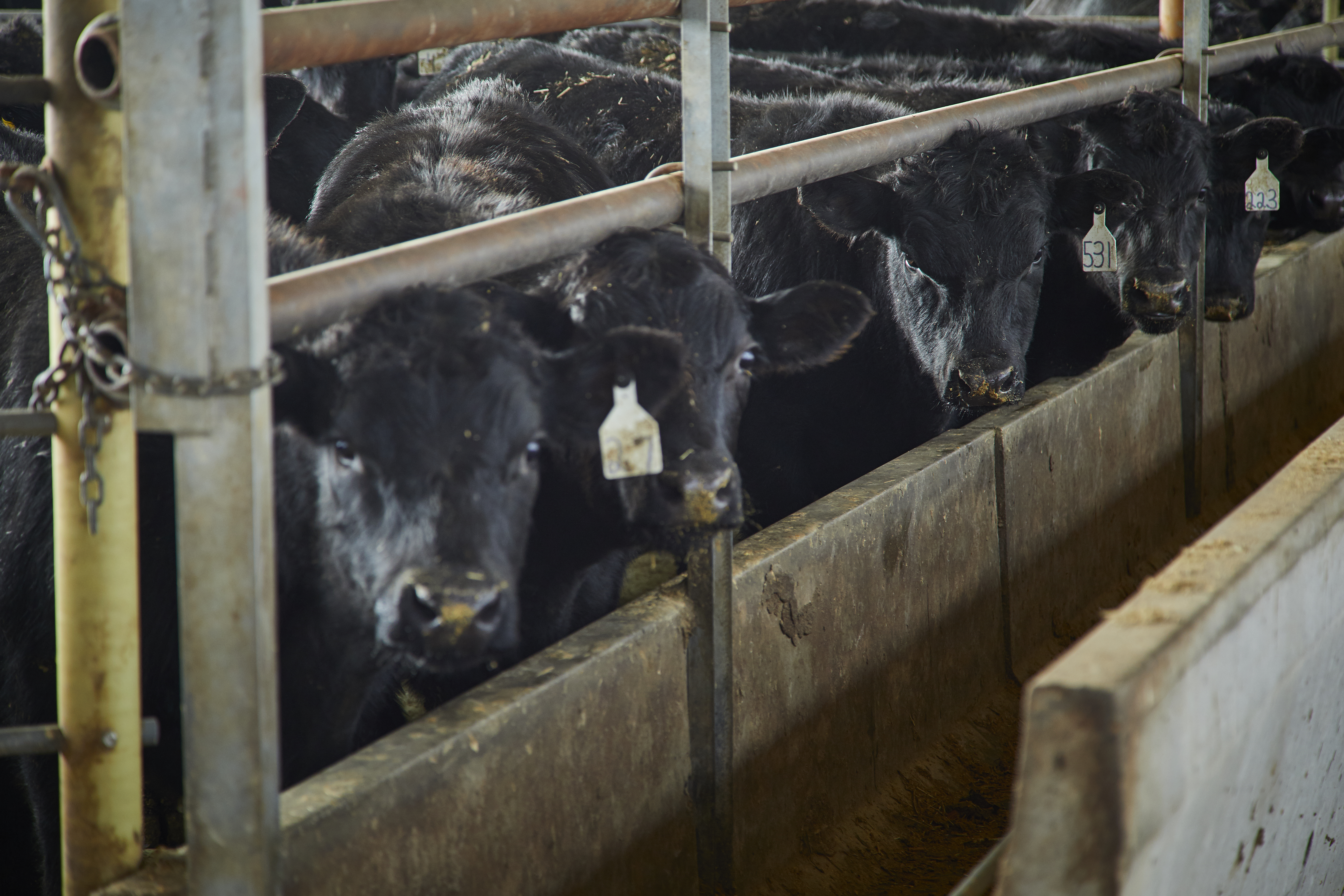 FREQUENTLY ASKED QUESTIONS.
Looking for Banamine Injectable Solution (flunixin meglumine)?
Banamine Transdermal FAQs
These FAQs should answer most of your questions, but if there is something more you want to know, you can always contact us for more information.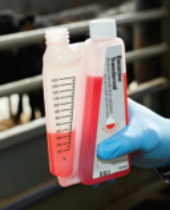 WHAT IS THE MEAT WITHDRAWAL?
Eight days.
SHOULD THE DOSE BE ADJUSTED BASED ON AIR TEMPERATURES?
There is no need to adjust the dose. While studies demonstrated peak plasma flunixin concentrations were consistently lower when the pour-on product was administered in cold temperatures vs. hot temperatures, the bioavailability is the same. Clinical effectiveness was demonstrated over a range of environmental temperatures expected under field conditions.
IS THERE CONCERN OVER ANIMALS LICKING BANAMINE TRANSDERMAL FROM TREATED ANIMALS?
No. A study where animals were allowed to self-lick or lick pen mates demonstrated a lower rate and extent of absorption when compared to the animals prevented from licking. However, no dose adjustment is needed to account for the effect of licking because substantial evidence of effectiveness was demonstrated in animals that were allowed to lick1..
1. Key Points Regarding the Pharmacokinetics of Banamine® Transdermal
IMPORTANT SAFETY INFORMATION: NOT FOR HUMAN USE.
KEEP OUT OF REACH OF CHILDREN. Only for topical use in beef and dairy cattle. Do not use Banamine Transdermal pour-on within 48 hours of expected parturition. Do not use in animals showing hypersensitivity to flunixin meglumine. Cattle must not be slaughtered for human consumption within 8 days of the last treatment. Not for use in female dairy cattle 20 months of age or older, including dry dairy cows; use in these cattle may cause drug residues in milk and/or in calves born to these cows or heifers. Not for use in suckling beef calves, dairy calves, and veal calves. A withdrawal period has not been established for this product in pre-ruminating calves. Not for use in dairy or beef bulls intended for breeding because reproductive safety has not been evaluated.