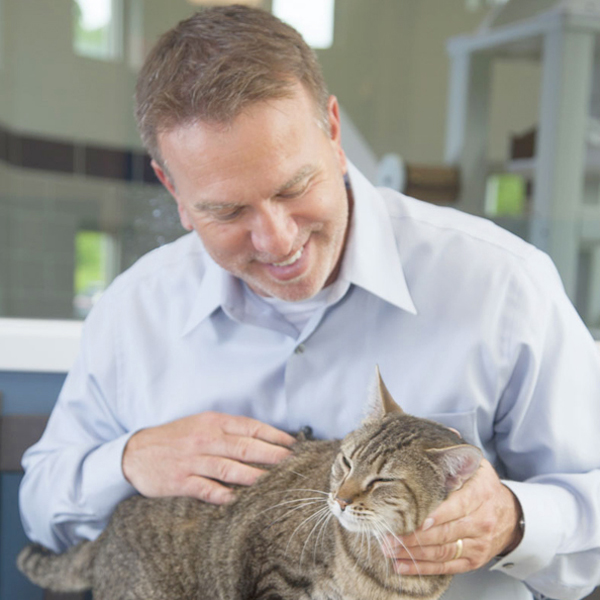 Dr. David C. Duvall
DVM,
Sr. Professional Services Veterinarian
Ohio Valley Region (NY, OH, PA)
Dr. David Duvall received his Bachelor of Science in Agriculture in 1989 and his Doctor of Veterinary Medicine in 1993, both from The Ohio State University. He has worked in both small animal general practice as well as emergency and referral settings. In 1998, Dr. Duvall founded a state-of-the-art small animal facility located in central Ohio. He has 13 years of experience working as a Professional Services Veterinarian and is a frequent lecturer in both general practice and academic settings, enjoying speaking on a wide range of topics. Dr. Duvall is a member of the Ohio Veterinary Medical Association and the American Veterinary Medical Association.
Currently, Dr. Duvall is a Sr. Professional Services Veterinarian with Merck Animal Health working on the US Companion Animal business. There he provides technical information to veterinary health care teams throughout the Ohio Valley Region. He enjoys working with sales reps to provide their customers with objective data that has a positive impact on their customers and the pets for which they care.

---
---
"It was my life-long dream to become a veterinarian and improve the lives of animals. Becoming a veterinarian was the only occupation I ever considered."
---
---
As a former practice owner, Dr. Duvall understands the difficult decisions facing today's practice owner. He uses that experience in his day-to-day conversations to help veterinarians understand not only the science behind Merck Animal Health products, but also the impact they will have on the practice and pets alike.
Dr. Duvall enjoys working for Merck Animal Health because Merck develops innovative products that improve the way veterinary medicine is practiced.
When not in the field, Dr. Duvall enjoys spending time with his wife and two sons. He's a pet parent to Riley, a golden retriever, and Tanner, a domestic short-haired cat. He enjoys the great outdoors and cheering on his beloved Buckeyes.
Education
Bachelor of Sciences, Animal Sciences,

The Ohio State University

Doctor of Veterinary Medicine,

The Ohio State University
Areas of Interest
Practice Management
Preventative Medicine
Tick Biology
Vector-Borne Disease