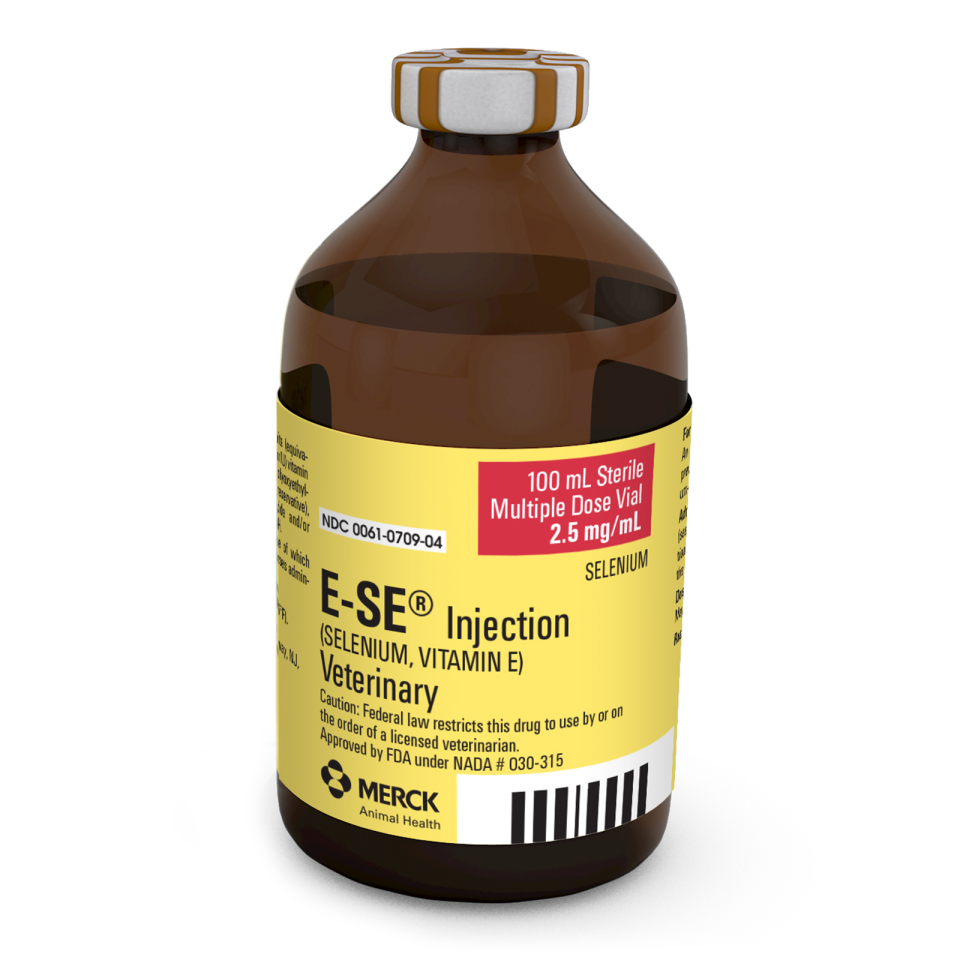 Equine Pharmaceuticals
E-SE®
Product Description
E-SE ® (selenium, vitamin E) injection is an emulsion of selenium-tocopherol for the prevention and treatment of myositis (Selenium-Tocopherol Deficiency) syndrome in horses.
| Product Name | Pkg Size | GTIN#/UPC# | UIN# |
| --- | --- | --- | --- |
| E-SE® | 1 x 100ml | 300610709042 | 065495 |
IMPORTANT SAFETY INFORMATION:
Intravenous administration if elected should be slow by injection. Selenium is toxic if administered in excess. Anaphylactoid reactions, some of which have been fatal, have been reported in horses. Medications which have been reported to Cause major adverse reactions in horses should be avoided when E-SE is administration. Not to be used in horses intended for food. For complete product information please see product insert.