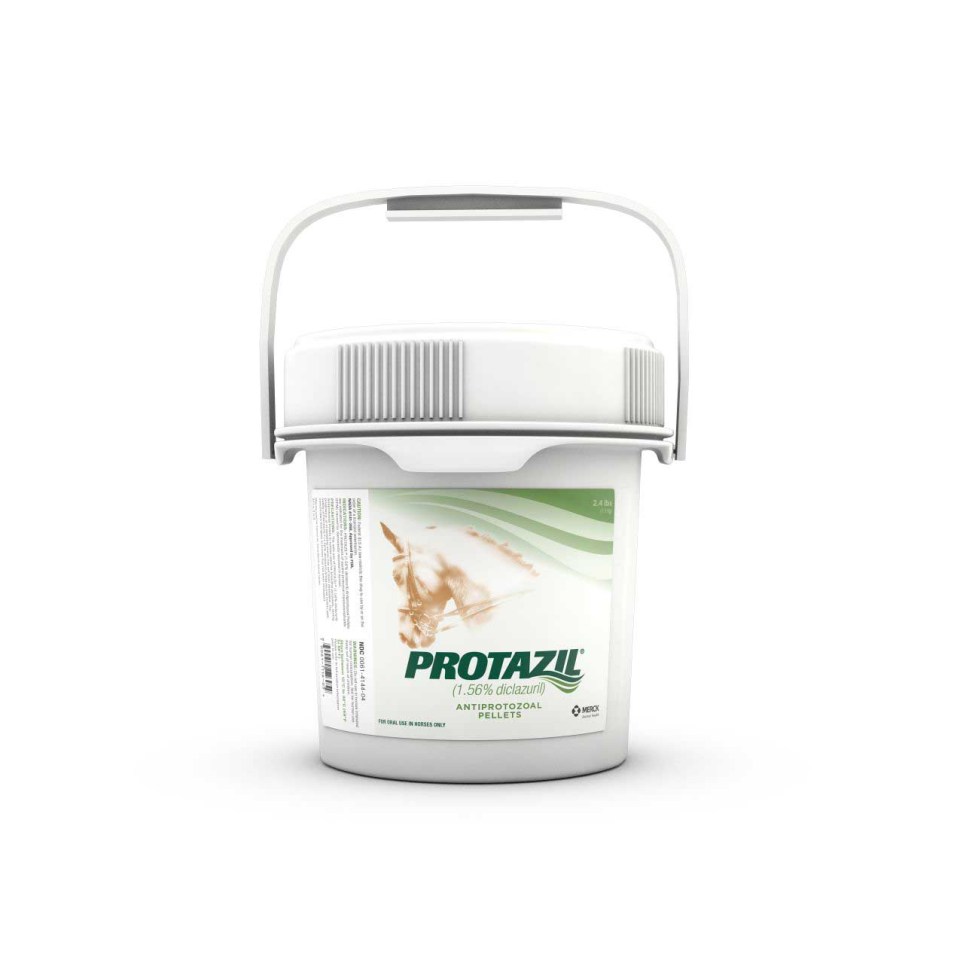 Equine Pharmaceuticals
PROTAZIL®
Product Description
PROTAZIL® (1.56% diclazuril) Antiprotozoal Pellets are indicated for the treatment of equine protozoal myeloencephalitis (EPM) caused by Sarcocystis neurona in horses. Safe, easy and effective, PROTAZIL starts working fast against disease where time matters.
| Product Name | Pkg Size | GTIN#/UPC# | UIN# |
| --- | --- | --- | --- |
| PROTAZIL® | 2.4lb Pail | No PK GTIN | 052850 |
IMPORTANT SAFETY INFORMATION:
PROTAZIL® is contraindicated in horses with known hypersensitivity to diclazuril. Safe use in horses used for breeding purposes, during pregnancy, or in lactating mares has not been evaluated. The safety of PROTAZIL® with concomitant therapies in horses has not been evaluated. For use in horses only. Do not use in horses intended for human consumption. For complete safety information please read label.