MIST MAGNIFICO!
Discover the first Bordetella bronchiseptica and
parainfluenza virus oral vaccine.
Nobivac® Empowers You
We strive to make life easier with a range of clinic support services and educational offerings based on your needs.

Disease Awareness
Disease surveillance, outbreak alerts, standard operating procedures, and best practices to guide staff members.

Client Communication
Easy-to-share marketing and social media assets to engage your clients.

Business Support
Continuing education and business tools to enhance your practice.
A Vaccine for Every Patient
Find out more about our vaccines, including efficacy, safety and dosage.
FULL SIZE PROTECTION, HALF SIZE VACCINES
Choose the best protection for your clients with convenient small dose options for dogs of all sizes.
Nobivac EDGE® Lepto4
The only 0.5 mL leptospirosis vaccine shown effective against disease, mortality and shedding in dogs of all sizes.
Nobivac EDGE® DAPPv
The only 0.5 mL combo vaccine to offer Parainfluenza protection.
Nobivac EDGE® DAPPv+L4
Our trusted combination formula in a 0.5 mL vaccine.
FOR DOGS
Nobivac®: Intra-Trac® Oral BbPi
The first oral Bordetella bronchiseptica and parainfluenza virus vaccine with patented
Immuno-Mist-R™ technology.
NOBIVAC® CANINE FLU BIVALENT
The first licensed vaccine for both H3N8 and H3N2.
NOBIVAC® INTRA-TRAC® ORAL Bb
Keeps dogs protected against canine cough.
NOBIVAC® LEPTO4
Shown to be effective against disease, mortality and leptospiruria.
NOBIVAC® LYME
Nobivac® Lyme is the only vaccine proven to trigger borreliaciadal antibodies against both OspA and OspC.
FOR CATS
NOBIVAC® FELINE 3-HCP
The only USDA-approved, 3-year core feline vaccine.
NOBIVAC® FELINE 1-HCP
Effective against three core viral infections.
NOBIVAC® FELINE 2-FeLV
Effective against feline leukemia viruses for at least 2 years.
NOBIVAC® FELINE 1-HCPCh+FeLV
Combination vaccine that unites the benefits of Nobivac® Feline 1-HCPCh and Nobivac® Feline 2-FeLV in one vaccination.
Evolving Lifestyles, Enhanced Vaccine Protocols
Pet lifestyles are constantly changing along with ours. You can help ensure they're protected by tailoring their vaccinations to their unique lifestyle needs. Find the most up to date vaccine protocol information from AAHA.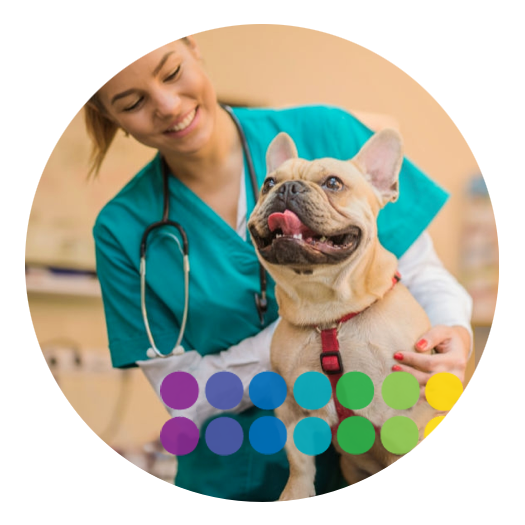 Professional Resources and Educational Materials
Keep your clinic and staff informed with disease prevention tools.
The Infectious Disease Handbook
Stay on top of preventive care, and keep your business free from an outbreak, with this free handbook.
AAHA Lifestyle-Based Vaccine Calculator
Calculator
Determine individualized vaccine recommendations for your canine patients based on lifestyle and other risk factors.
Hidden Dangers of Dog Flu
Video
A shareable video to inform clients about dog flu risks for their pet and community.
Share the Love, Stop the Spread
Help your staff educate your clients with disease prevention tools.
Help pet parents understand the important role vaccines play in keeping their pet and community safe from an outbreak.
Inform clients about risks, signs and preventive measures to protect their dog.
Leptospirosis Pet Parent Brochure
BROCHURE
Share this printable brochure to educate pet parents about their dog's risk for Leptospirosis.
A Trusted Partner in Disease Prevention
As the leader in companion animal vaccines, Merck Animal Health excels in delivering cutting edge vaccine innovation, disease surveillance, and awareness resources. As your partner in prevention we're committed to your success not only in protecting your patients but also in doing your part to keep the community healthy and reduce the spread of infectious diseases.