Protecting Animal Health
Our Animal Health business addresses the world's biggest animal health challenges. Because animal health and human health are inextricably linked – highly infectious diseases have a direct impact on food production and the livelihood of farming families, while zoonotic diseases directly impact human health – we strive to address diseases that cross geographical boundaries and cause emotional and economic hardship.


Bringing New Solutions to Outbreaks and Emerging Diseases
Our company is committed to working with animal health's most challenging pathogens like foot and mouth disease and African Swine Fever. We aim to engage with stakeholders and governments to identify gaps in disease management, improve scientific knowledge and lend support through training, providing industry expertise and supporting research awards for these highly infectious diseases.

Our disease-response activities take place in both disease-free and endemic regions around the world. Our International Veterinary Health Team brings solutions to countries in Africa, Asia, Europe, Latin America and Middle East through tenders and projects targeted to improve the knowledge against diseases such as lumpy skin disease, rabies, and bovine tuberculosis. In addition, they work with intergovernmental organizations on projects to address vaccine security, eliminate rabies and improve the animal health infrastructure in Africa.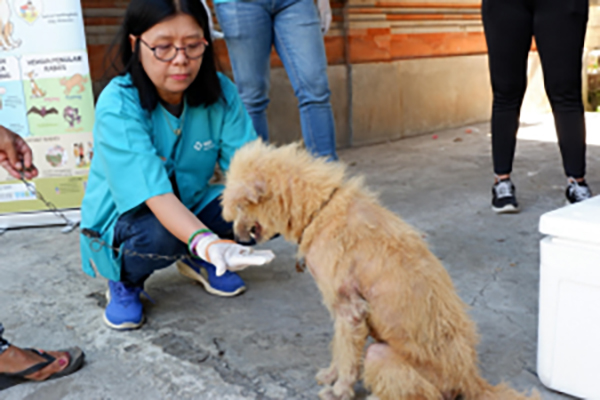 Combatting Infectious Respiratory Diseases in Horses

One area of special focus for our company is equine influenza and other infectious respiratory diseases in horses. In 2019, our company announced 10 years of key findings from its ongoing Equine Respiratory Biosurveillance Program. Recognized as the largest equine infectious respiratory Biosurveillance study ever compiled and comprising one of the largest collections of equine influenza isolates in the United States, the program has provided new information on the major infectious respiratory disease threats that has shaped industry management and preventative strategies. The comprehensive, ongoing national surveillance study is managed in partnership with University of California, Davis to monitor equine herpesvirus types 1 and 4 (EHV-1, EHV-4), equine influenza virus (EIV) and Streptococcus equi (S. equi or strangles), which have been tracked from the inception of the program, and equine rhinitis A/B viruses (ERAV/ERBV), added in 2012.

Findings from the Equine Respiratory Biosurveillance Program are reported on a bi-weekly basis through the Equine Disease Communication Center (EDCC). In addition, our company publishes a bi-annual newsletter highlighting cumulative and six-month disease trends. Over the course of the program, findings have been published in five peer-reviewed papers, with 10 abstracts presented at four national and six international conferences.

In addition to this important ongoing study, we support the health and welfare of horses by dedicating a portion of all equine vaccine sales to support the donation of equine vaccines to qualifying equine rescue and retirement facilities.