Investing in a Dream
Merck Animal Health Veterinary Student Scholarship Program
According to the American Veterinary Medical Association, on average, a U.S. veterinary student graduates with more than $143,100 in debt.1 Facing such staggering debt loads, many veterinarians are burdened before even beginning their careers. That's why our company is dedicated to assisting those who spend their lives advancing the science of healthier animals by providing high-quality medical care.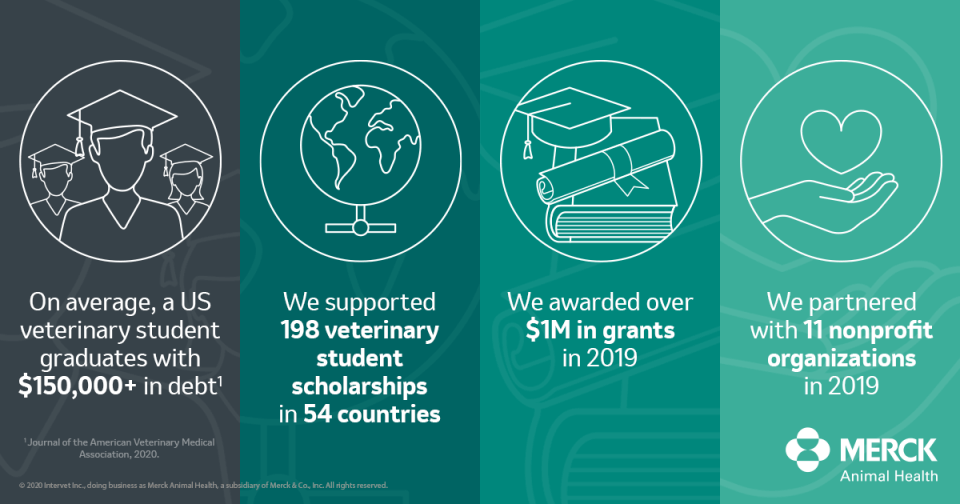 "We know the cost of veterinary education can be a challenge, which is why we are committed to aiding future generations, as the work they go on to do throughout their careers will have an important impact on the animal health industry," said Rick DeLuca, president, Merck Animal Health.
Since 2012, we have partnered with veterinary, educational and scientific organizations to award more than $3 million to deserving veterinary students. In 2018, our company presented scholarships to recipients from 56 countries.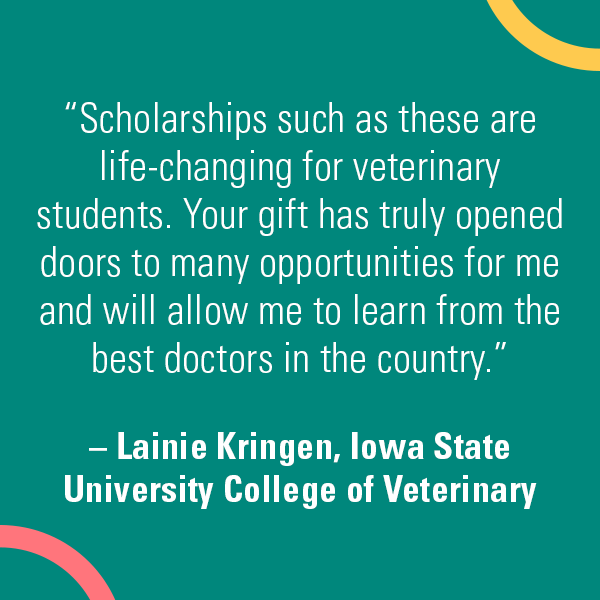 "At its core, our program is about investing in those who are so vital to our future," said Norman Stewart, D.V.M., scholarship program lead and livestock technical services manager, Merck Animal Health. "The service, ideas and insight these students will provide throughout their professional careers will well exceed the scope of the education and support they receive."
For the latest updates on our veterinary student scholarship program, follow us on LinkedIn, Facebook, and Twitter.
Sources
1 Journal of the American Veterinary Medical Association, 2018.