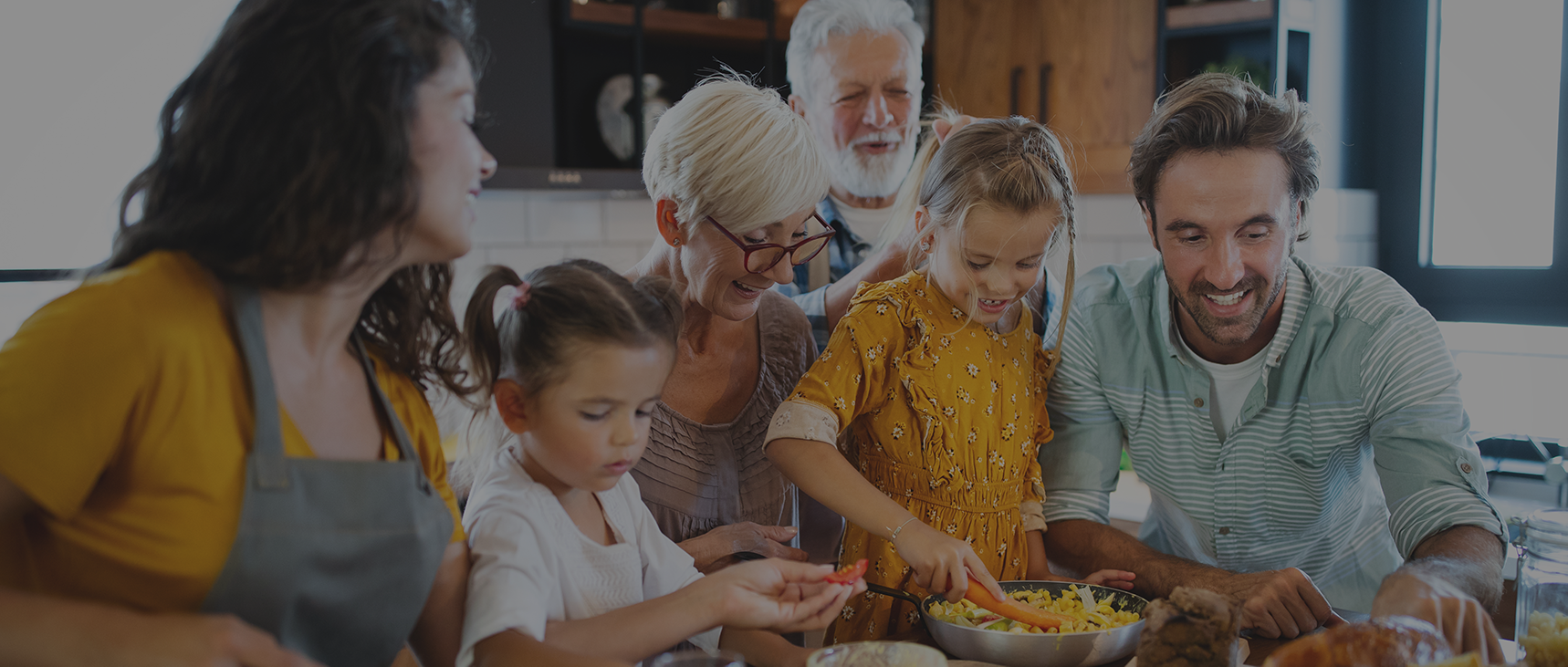 Caring for animals
and creating trust.
The Veterinary and Consumer Affairs team helps you successfully meet the demands of a changing world.

Building partnerships that help bridge the gap between farm and table and keep pets healthy members of the family.

Collaborating to advance animal health and welfare, increase understanding of modern animal agricultural practices and support the veterinary profession.

Engaging to understand consumer trends, advocate for agriculture and build trust through transparency.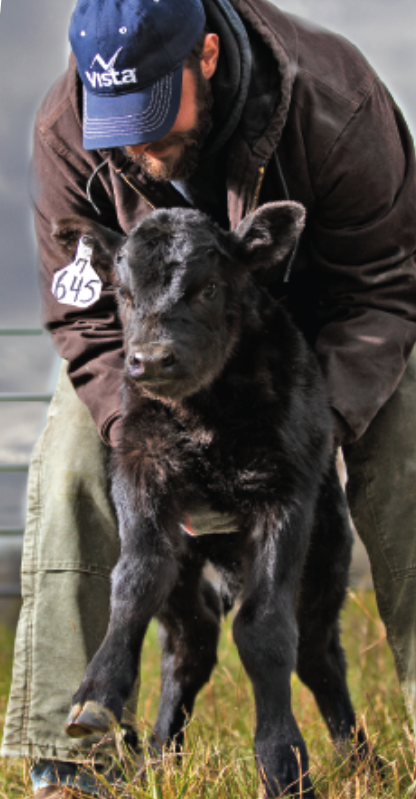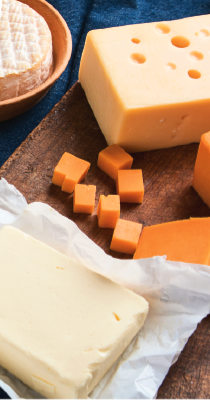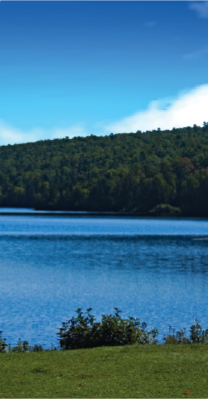 Veterinary & Academic Affairs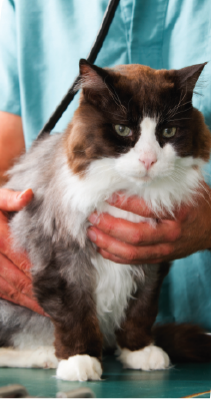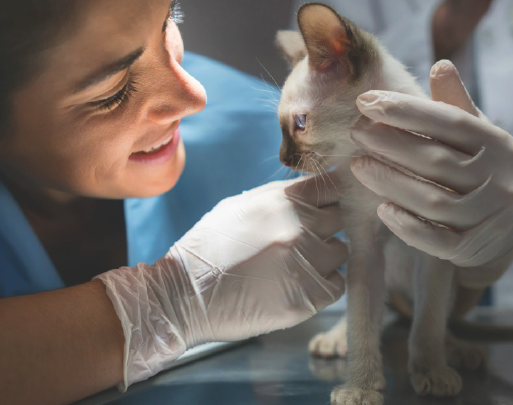 Merck Animal Health Veterinary Wellbeing Study III
Merck Animal Health released findings of its third comprehensive veterinary wellbeing study in partnership with the American Veterinary Medical Association (AVMA) examining the wellbeing and mental health of U.S. veterinarians. Conducted in the fall of 2021, it is the first since the COVID-19 pandemic began with a goal to examine and bring critical awareness to the challenges impacting the veterinary profession, while highlighting the impact the pandemic has had on practitioners and staff. For the first time, the study includes responses from veterinary technicians and support staff and their perspectives on the challenges they are currently facing at work.
Today's global consumers are very clear in their demand for safe, affordable, and sustainable protein. To continue to meet these rising expectations requires both leadership and collaboration with food chain stakeholders, academia, and the veterinary community. Merck Animal Health is pleased to amplify the voices of leaders throughout the food value chain on the Veterinary & Consumer Affairs Team podcast, Caring for Animals and Creating Trust.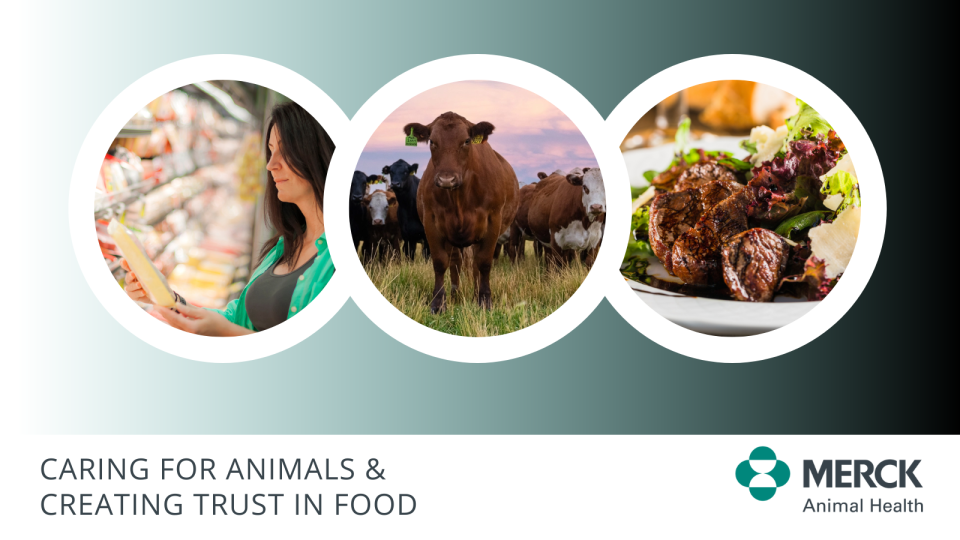 Recent News
National Ag Day is 50!
In celebration of the 50th National Ag Day, Caring for Animals & Creating Trust welcomes Tara Vander Dussen and Brandi Buzzard to the podcast to answer all questions "cattle". Vander Dussen is an environmental scientist, dairy farmer, online influencer, and co-founder of Elevate Ag, a collection of courses to help farmers and ranchers share their stories. Buzzard is a Kansas "cowgirl", rancher, author of the Buzzard's Beat blog – and has created "Amped up Advocacy," a suite of resources to help others advocate for agriculture. Both of these women are tireless advocates for agriculture with thousands of followers on social media.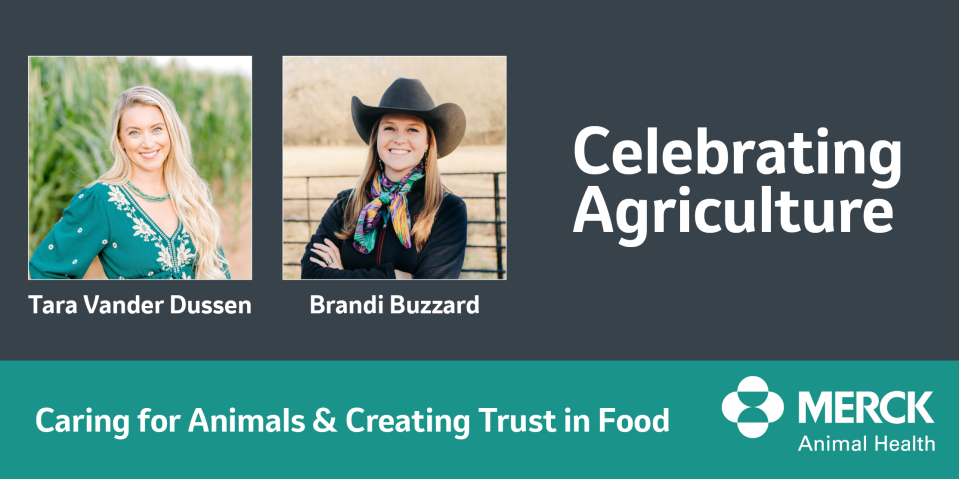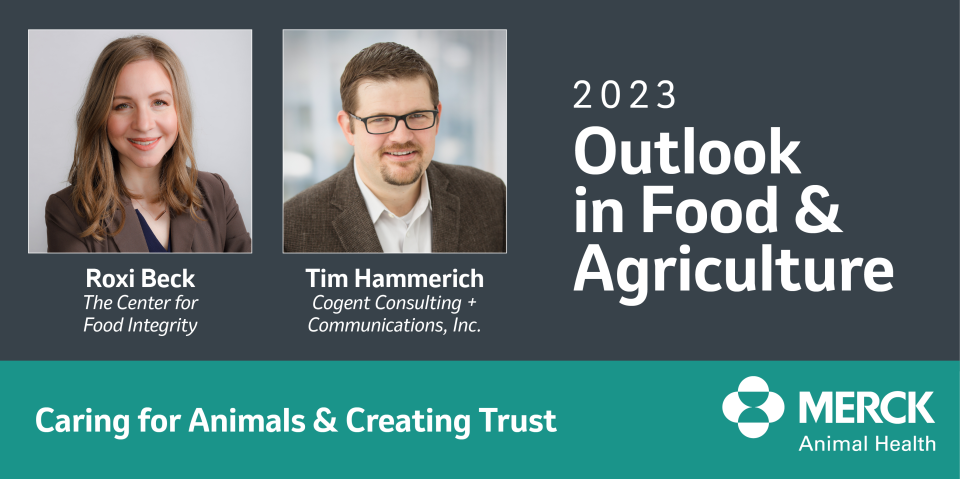 It's the fourth season of the Caring for Animals and Creating Trust podcast. Our first 2023 episode looks at the year ahead as the food system faces ongoing challenges.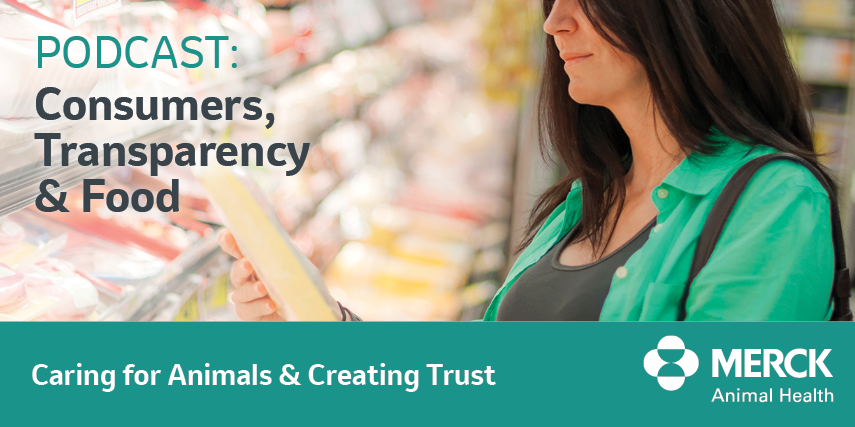 Consumers want transparency – detailed information about what's in food and how it's made, and they want the backstories of farmers and food brands.
Merck Animal Health Veterinary & Consumer Affairs
Unconditional commitment to animal welfare and our customers.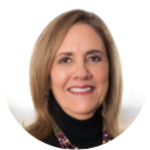 Jane Dukes
Sr. Account Manager, Consumer Affairs
Jane.Dukes@merck.com
I've devoted my career to promoting and protecting consumer brands, and I'm passionate about understanding the consumer perspective. I work with customers and food chain stakeholders to build understanding of marketplace trends and trust in modern animal agriculture practices. Through partnerships that help keep pets healthy members of the family and bridge the gap between farm and table, our team offers educational tools, training and resources to promote consumer trust through transparent communication and help farmers and veterinarians share their stories to advocate for agriculture.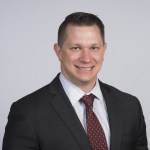 Taylor Tillery
DVM, Veterinary Academic & Industry Liaison Lead
Taylor.Tillery@merck.com
I am passionate about the veterinary profession and excited to help Merck Animal Health innovate and improve our great profession, while also partnering with industry to tackle challenges. In my role, I lead a Veterinary Student Ambassador team across the US, and work throughout our organization to create partnerships with academic institutions, veterinary schools, and allied industry. We strive to introduce opportunities and solutions that support veterinary wellbeing, improve underrepresented veterinary student enrollment, and promote the human animal bond.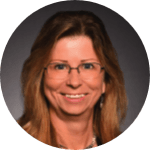 Animal Welfare Lead, North America
Angela.Baysinger@merck.com
Animal welfare is my passion and my role as the animal welfare lead for Merck Animal Health North America is my dream job. I help incorporate animal welfare into product support trials and customer on-farm/in-clinic studies and provide training and support for animal welfare evaluations for both food and companion animals. My leading initiative is the annual Advancing Animal Welfare Together Symposium our team hosts that brings food chain leaders together from farm to table for a transparent dialogue about improving animal welfare.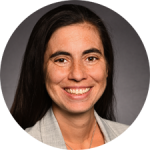 Jessica Lynn Meisinger
PhD
Sr. Account Manager, Sustainability
Jessica.Meisinger@merck.com
I am passionate about sustainability and thrilled to be working with Merck Animal Health on this endeavor. From promoting research around the benefits of preventative medicine in animal agriculture to raising food sustainably, I lead our sustainability efforts and support stakeholders in special projects including blockchain initiatives. As a mom and pet parent, I understand the need for a safe, sustainable food supply and love helping people in the retail/restaurant industries learn more about farmers and the "why" behind choices they make for their animals.