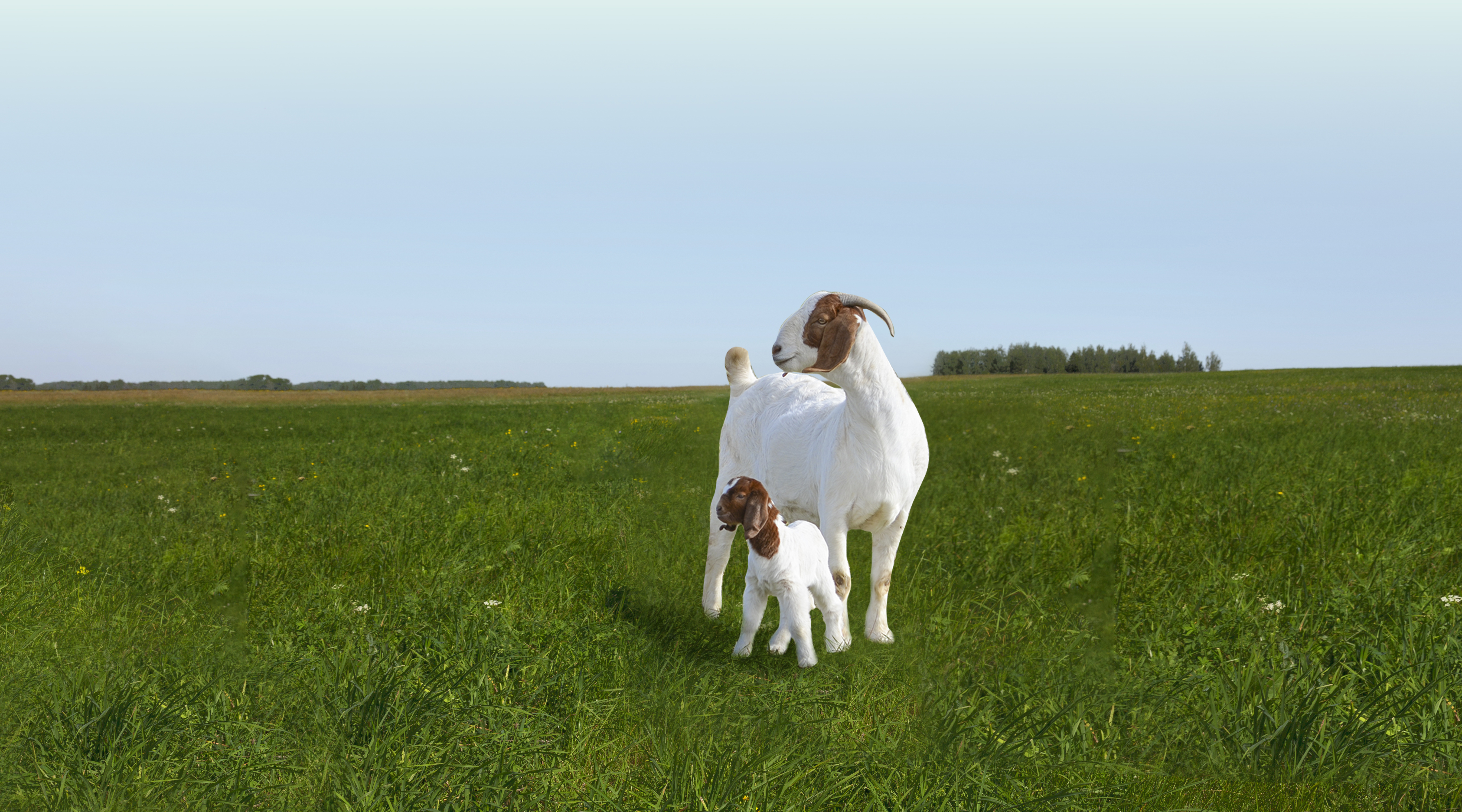 Today's goat industry demands a good herd health program.
Merck Animal Health is focused on solving your goat health needs.
Better Goat Health Starts Here
Deworm: Internal parasite control is the cornerstone of an effective goat health program. Remove worms with SAFE-GUARD® (fenbendazole).
Vaccinate: Help protect your goats from disease caused by Clostridium perfringens Types C and D (Enterotoxemia) and Clostridium tetani (Tetanus) with BOVILIS® VISION® CD-T with SPUR®.
Control: Control external parasites that increase goat stress and threaten the productivity of your herd with ULTRA BOSS®.
Featured Products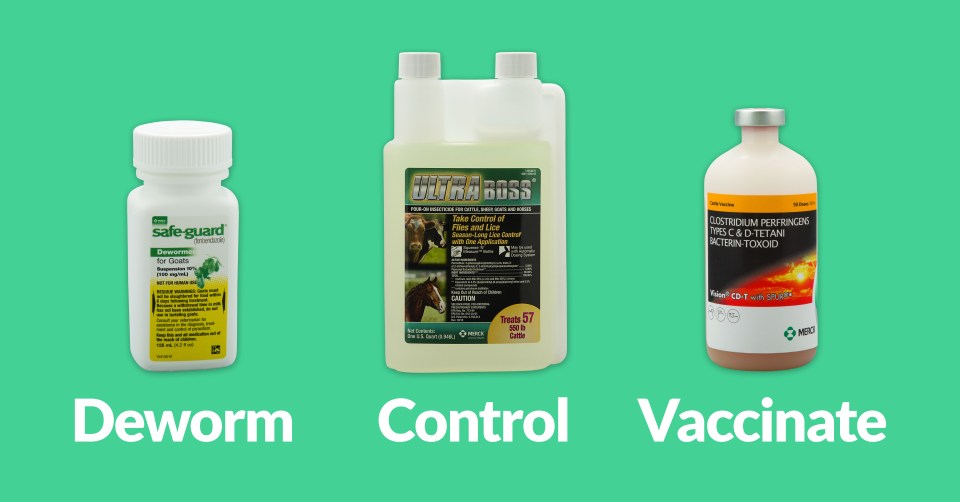 Current Promotions & Offers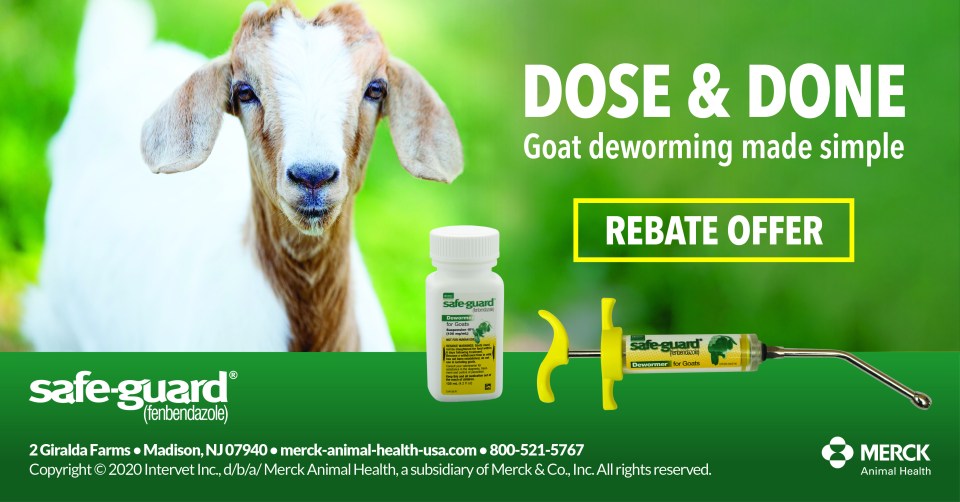 REBATE
The Right Drenching Gun
Take care of business with a 20 mL drenching gun. It's FREE with your purchase of Six (6) 125 mL bottles of SAFE-GUARD or One (1) liter bottle of SAFE-GUARD.
Do you have other animals such as dogs, horses, or cattle?
Find SAFE-GUARD® (fenbendazole) deworming products for all of your livestock and pet health needs.
REFERENCES
1. Hale, Margo, 2015. Managing Internal Parasites in Sheep and Goats. ATTRA Sustainable Agriculture Report. 2. Hepworth, Hutchens, 2006. Managing Internal Parasites in Sheep and Goats (AS-573-W).
RESIDUE WARNING: Goats must not be slaughtered for food within six days following last treatment. Because a withdrawal time in milk has not been established, do not use in lactating goats.
Consult your veterinarian for assistance in the diagnosis, treatment and control of parasitism.