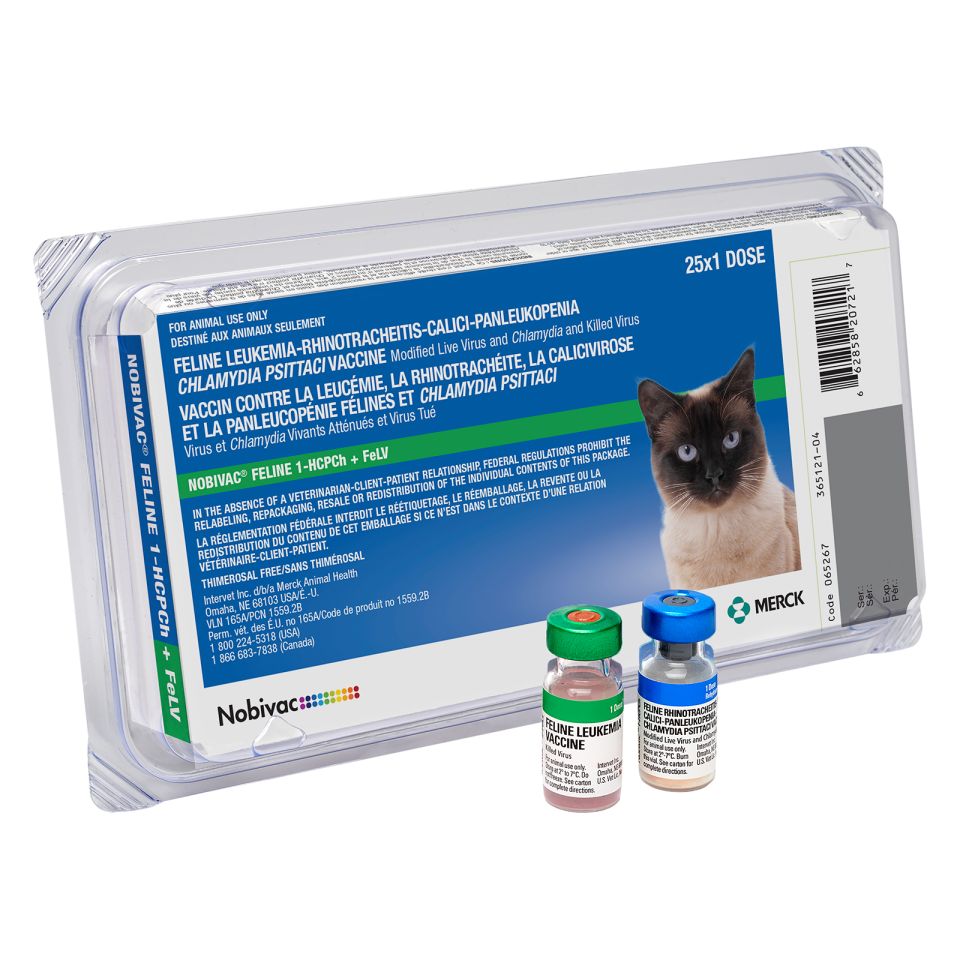 Feline Vaccines
NOBIVAC® Feline 1-HCPCh+ FeLV
Product Description
Shown to be effective for vaccination of healthy cats 9 weeks of age or older against feline rhinotracheitis, calici, panleukopenia, and feline leukemia viruses, as well as feline Chlamydophila.
The duration of immunity against feline leukemia virus is at least 2 years.
Also shown to be effective against persistent viremia in cats exposed to virulent feline leukemia virus.
(Previously knowns as Chlamydia psittaci)
| Product Name | Pkg Size | GTIN#/UPC# | UIN# |
| --- | --- | --- | --- |
| NOBIVAC® Feline 1-HCPCh+ FeLV | 25 x 1 dose | 662858207217 | 065267 |