Elevate care to protect against BRD
By David Sjeklocha, D.V.M., technical services manager, Merck Animal Health
A lifetime of experience, from pen rider through consulting veterinarian, has made it clear to me the more we pay attention to animal welfare, the more we find how much of a profound effect it has on cattle health.
This stands true for bovine respiratory disease (BRD), one of the most common disease hurdles. Good animal husbandry practices with a focus on minimizing or de-stressing cattle, coupled with a comprehensive vaccine program, is the first line of BRD defense.
Preparing cattle for immunization
All vaccine labels read along the lines of effective for the vaccination of healthy cattle against the disease specified. To be effective, the animal has to be healthy and in a physiological state to respond to the vaccination.
There are things we can do that will help calves overcome the stress of hauling and unloading into a new environment:
The receiving pen should be ready with all the basics in place – bedding, clean water, hay in the bunks and perhaps some ration waiting for their arrival.
During unloading, use calm, quiet handling methods. Putting calves into a properly prepared pen allows them to settle in and rest.
A herd veterinarian can best advise what vaccines to use and when to vaccinate calves. For calves to be able to respond to vaccines, they should be on feed and drinking.
When you do administer vaccines, stress can be reduced by minimizing the time calves are in the processing facility. I recommend bringing in just enough cattle at a time to keep the crew at the chute working and not have cattle standing in the tub, which can lead to a heightened level of stress.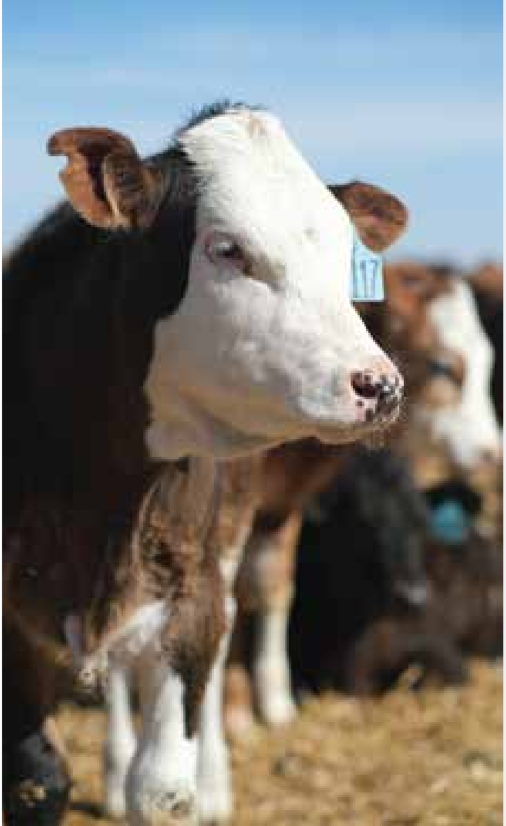 Making the right treatment choice
While adhering to vaccination protocols can certainly help to keep cattle healthy, we recognize that some animals still will get sick and respiratory disease often is involved.
Cattle recover faster when we use the right antibiotic, so it's important to follow the protocols set forth by the veterinarian. Diagnostic tools, such as Whisper® Veterinary Stethoscope, can help us make better antibiotic decisions.
We also need to focus on the condition of the hospital pen and be sure it's not overcrowded. To aid in their recovery, cattle need the fundamentals of good animal husbandry – fresh feed, clean water, dry pens and plenty of bedding.
Education and attitude
What I have discovered through both consulting and daily feedyard management is the more we train our crew to apply good animal husbandry principles, plus explain the "why" of what we do, the more the employees will appreciate and implement proven practices.
Start elevating animal care now to protect against BRD – check out this Cattlemen to Cattlemen video on more tips to manage BRD risk.