Merck Animal Health Aids Communities in Oklahoma and Kansas Impacted by Wildfires
MADISON, N.J., April 12, 2016 – In the wake of the devastation recently caused by the wildfires in Oklahoma and Kansas, Merck Animal Health has announced it will donate $10,000 to help support communities impacted by the fires. The Kansas Livestock Foundation and Oklahoma Cattlemen's Foundation will each receive $5,000 to assist in the recovery and rebuilding efforts.
"For many in these communities, the land and cattle are their livelihood and some have been left with nothing," said Shannon Kellner, Associate Vice President, Food Animal Business. "These farmers and ranchers are more than just our customers, they are our neighbors and friends. We often cite our commitment to the industry using the phrase, 'Your Livelihood. Our Responsibility.,' and today we are truly bringing the words to life."
Supporting those impacted by the fires also has a very personal tie for Merck Animal Health – with employees stepping in to lend a hand. For Example, David Worrell, Senior Territory Manager, Food Animal Team – Cattle, and his wife, Nancy, donated a semi truckload of more than 40 hay bales to ranchers in Southern Kansas.
"My wife and I felt compelled to do something to assist these victims because we've personally been in similar situations and know what it is like to feel helpless," Worrell said. "As a Merck Animal Health employee, I live and work in communities like the ones impacted by the fires and care about my neighbors and customers. In addition to losing land, many people lost livestock. To my wife and I, that's all the more reason to pay it forward and support the victims in any way that we can."
Between the two states, the wildfires devastated hundreds of thousands of acreage. The Anderson Creek Fire, which is now largely contained, is the largest in Kansas' state history and has destroyed homes, fencing and cattle.
Nancy and David Worrell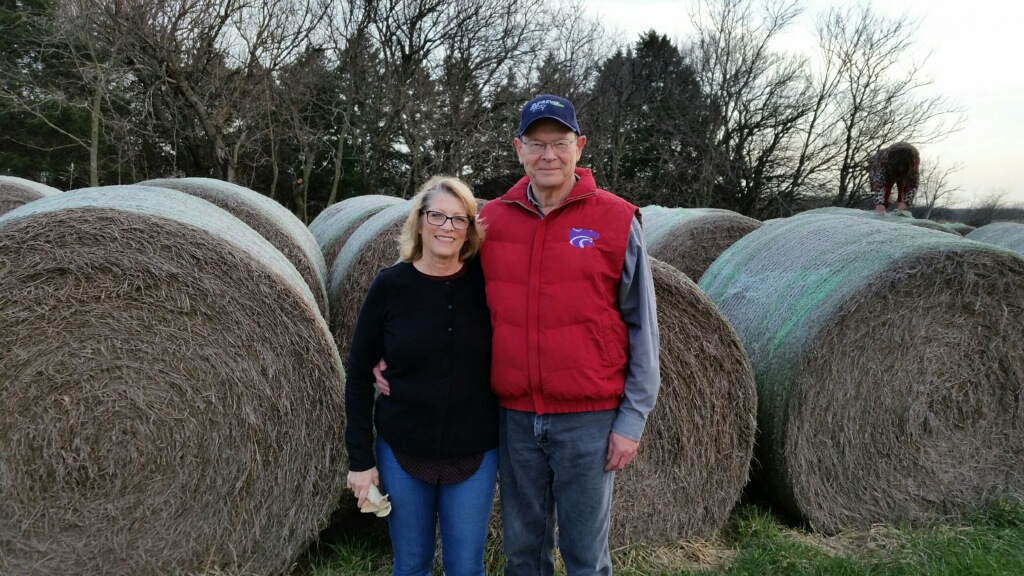 About Merck Animal HealthFor 125 years, Merck has been a global health care leader working to help the world be well. Merck Animal Health, known as MSD Animal Health outside the United States and Canada, is the global animal health business unit of Merck. Through its commitment to the Science of Healthier Animals™, Merck Animal Health offers veterinarians, farmers, pet owners and governments one of the widest range of veterinary pharmaceuticals, vaccines and health management solutions and services. Merck Animal Health is dedicated to preserving and improving the health, well-being and performance of animals. It invests extensively in dynamic and comprehensive R&D resources and a modern, global supply chain. Merck Animal Health is present in more than 50 countries, while its products are available in some 150 markets. For more information, visit www.merck-animal-health.com or connect with us on LinkedIn and Twitter.