Fostering Innovation in the Next Generation of Veterinarians
Innovation is critically important to the success and progression of any industry or profession. Advances in new treatments for disease, models for delivery of care and business efficiencies come from novel approaches to complex problems. At Merck Animal Health, innovation is at the core of what we do in advancing health care. We strongly believe that veterinarians are central to innovation in the animal health industry, and we are committed to fostering the next generation through various means. Some of our recent involvements include:
Veterinary Entrepreneurship Academy (VEA) – This is a training program run by Texas A&M University and the North American Veterinary Community to provide veterinary students with a summer experience focused on innovation. The program pairs startups, veterinary practices and students to accelerate animal health innovation. We are the sole sponsor of the VEA summer conference that brings the students together at the end of their experience to network and share their summer projects.
Veterinary Student Innovation Award – We created a first-of-its-kind award available to a graduating senior at each veterinary school in the United States and Canada to recognize excellence in innovation. This was our first year offering a $500 cash award and certificate for seniors at 29 schools. We partnered with the American Veterinary Medical Foundation to create this award and are proud to recognize outstanding students embarking on their new careers.
For the upcoming year, we are serving as the "visionary sponsor" for the Idea Competition powered by VetPrep. This is a unique competition that works much like Shark Tank in recognizing veterinary student innovators who are creating their own companies and products to advance animal health. Stay tuned for updates!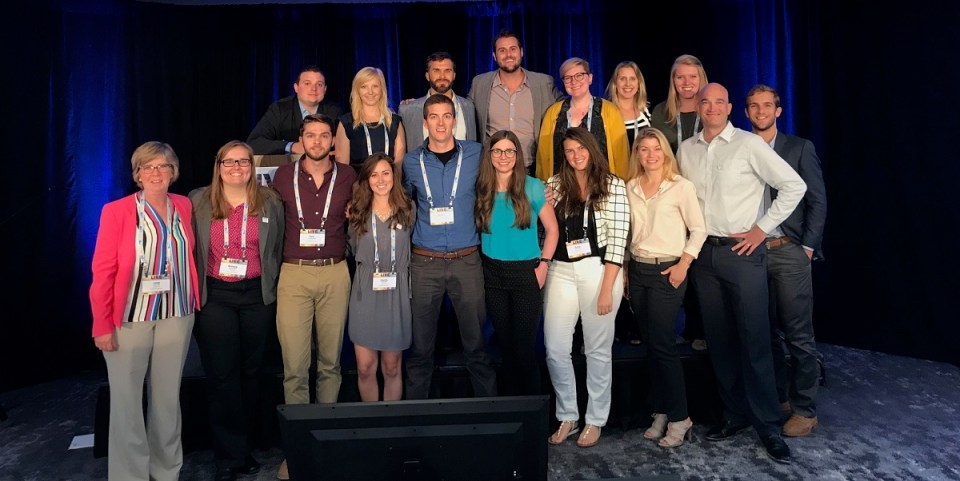 I'm proud to work for a company that is supporting our next generation of bright, creative students to help advance animal health.
Linda Lord, DVM, PhD
Academic and Industry Liaison Lead
Veterinary and Consumer Affairs Team