Merck Animal Health Supports Future Swine Practitioners through Partnership with AASVF
MADISON, N.J., March 1, 2022 – Merck Animal Health, known as MSD Animal Health outside the US and Canada, continued its commitment to the swine industry's next generation of veterinarians by partnering with the American Association of Swine Veterinarians Foundation (AASVF) to sponsor the 2022 recipients of the AASVF/Merck Animal Health Veterinary Student Scholarships.
"At Merck Animal Health, we have an unconditional commitment to the veterinary profession, and that means supporting the next generation of veterinary leaders," said Justin Welsh, D.V.M., Executive Director, Livestock Technical Services, Merck Animal Health. "Through our partnership with AASVF, we are helping to build students' knowledge of swine health and well-being as they prepare for a career in this important field."
            The 2022 recipients of the $5,000 scholarship were announced on February 28, 2022, and include:
McKenna Brinning, Iowa State University, Class of 2024
Lucas Buehler, The Ohio State University, Class of 2023
Sam Gerrard, Virginia-Maryland Regional CVM, Class of 2023
Hannah Lathom, North Carolina State University, Class of 2024
Lindsay Miller, University of Minnesota, Class of 2023
Justin Moeller, The Ohio State University, Class of 2023
Kyle Nisley, Iowa State University, Class of 2023
Katie Parker, Iowa State University, Class of 2024
Kaci Way, The Ohio State University, Class of 2024
Allyson Witt, Iowa State University, Class of 2023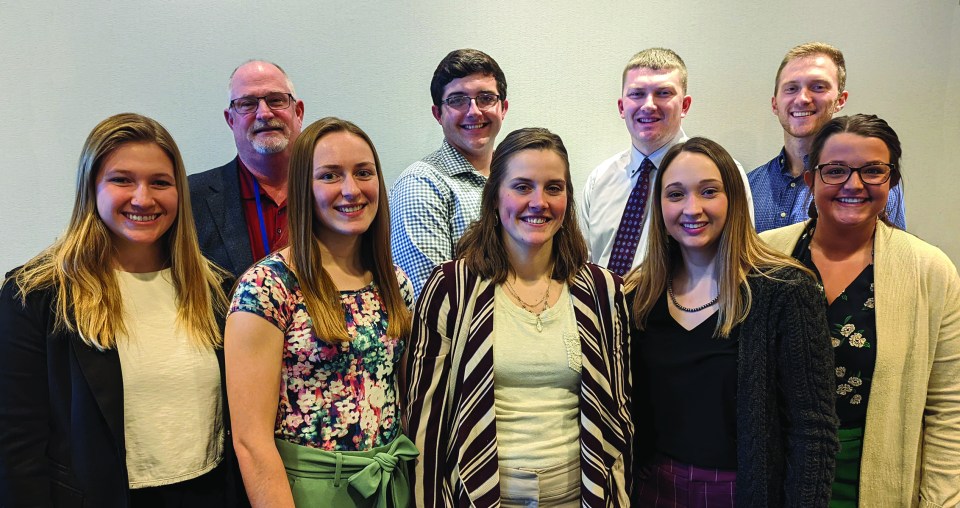 The recipients were announced at the 53nd Annual AASV Meeting. Second-and third-year students enrolled in American Veterinary Medical Association-accredited or recognized colleges of veterinary medicine in the U.S., Canada, Mexico, South America and the Caribbean Islands are eligible for the scholarship. Learn more at www.aasv.org.
About Merck Animal Health
For over 130 years, Merck, known as MSD outside the United States and Canada, has been inventing for life, bringing forward medicines and vaccines for many of the world's most challenging diseases. Merck Animal Health, a division of Merck & Co., Inc., Kenilworth, N.J., USA, is the global animal health business unit of Merck. Through its commitment to TheScience of Healthier Animals®, Merck Animal Health offers veterinarians, farmers, pet owners and governments one of the widest ranges of veterinary pharmaceuticals, vaccines and health management solutions and services as well as an extensive suite of connected technology that includes identification, traceability and monitoring products. Merck Animal Health is dedicated to preserving and improving the health, well-being and performance of animals and the people who care for them. It invests extensively in dynamic and comprehensive R&D resources and a modern, global supply chain. Merck Animal Health is present in more than 50 countries, while its products are available in some 150 markets. For more information, visit www.merck-animal-health.com and connect with us on LinkedIn, Facebook, Twitter and Instagram.
About the AASVF
The American Association of Swine Veterinarians (AASV) has approximately 1,300 members involved in practice, industry and academia in more than 40 countries. It is the mission of the AASV to: increase the knowledge of swine veterinarians, protect and promote the health and wellbeing of pigs, advocate science-based approaches to veterinary, industry, and
public health issues, promote the development and availability of resources that enhance the effectiveness of professional activities, create opportunities that inspire personal and professional growth and interaction and mentor students, encouraging life-long careers as swine veterinarians. The AASV Foundation (AASVF) is the charitable arm of the AASV. One of the AASVF's objectives is to provide oversight and manage veterinary student scholarship programs. For more information visit www.aasv.org.