Volunteering to Vaccinate: Rep's Quest to Eradicate Rabies
Companion Animal Territory Manager Kristina Lombardo recently returned from Africa, where she participated in an eight-day mission trip with Mission Rabies, a charity dedicated to eliminating rabies by 2030. Kristina and fellow volunteers spent more than a week working to help eradicate rabies – a virus most commonly transmitted through the bite of an infected animal – by vaccinating dogs in the Ugandan city of Kasese.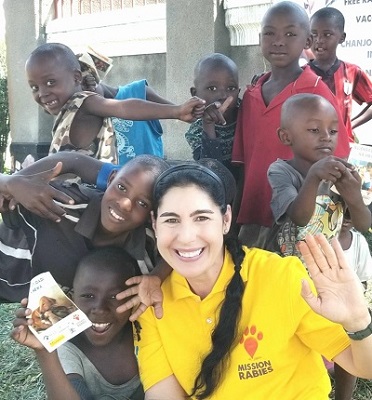 "Using NOBIVAC® vaccines donated by Merck Animal Health, we teamed up with the local veterinary community and spent two days holding vaccination clinics where people brought their dogs to us, followed by six days going door to door to vaccinate animals in people's backyards," Kristina says. "By protecting dogs from this deadly disease, we are protecting the Ugandan people as well. It is my hope that no mother has to witness her child die from this preventable disease."
After administering a vaccine, Kristina and her team marked each dog with temporary red paint. Using a Mission Rabies app, they tracked the number of vaccines administered, the overall health of the animals they encountered and the areas of the city they covered.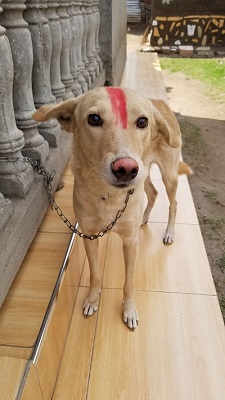 "Such metrics will be hugely helpful to both Mission Rabies and the local veterinary community going forward," Kristina says. "The ultimate goal is for this community to continue the work that we started. Mission Rabies sets out to accomplish 70 percent immunity in any given area it works in, and during this trip, we achieved about 80 percent immunity in Kasese."
A 12-year company veteran, Kristina says that she developed an interest in contributing to this cause after learning more about the global rabies issue.
"It's rewarding to know that I am contributing to the greater good," she says. "I couldn't imagine not participating in this trip, as it combined so many of my passions – advancing global health initiatives, traveling internationally and spreading awareness about the dangers of rabies to the veterinarians in my territory."