Rosy-Lane shares keys to reproductive success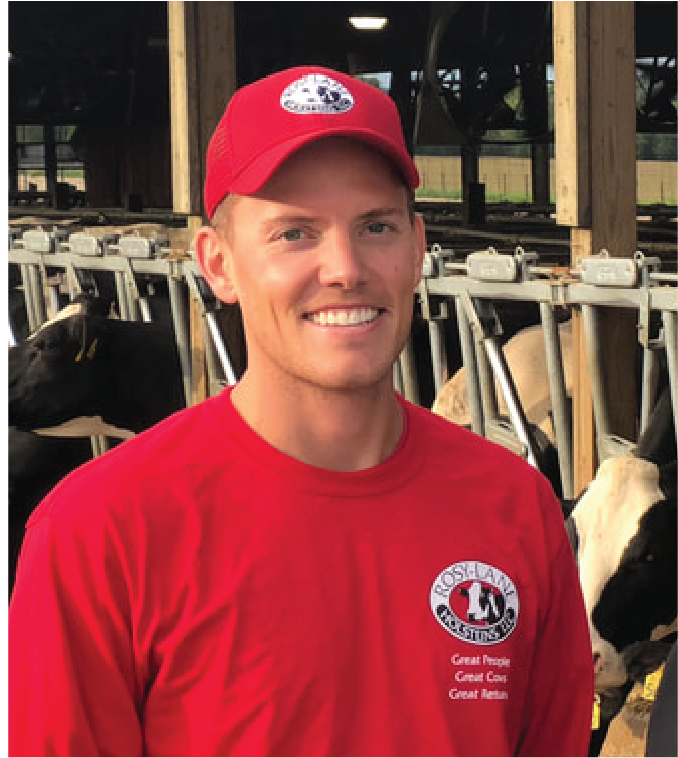 Rosy-Lane Holsteins LLC is known nationwide for using innovative management and breeding strategies that produce trouble-free cows. Owned by four partners, the Watertown, Wisconsin, farm is home to 1,100 cows. In 2020, the herd averaged an impressive 38% 21-day pregnancy rate with 72% of cows pregnant by 150 days in milk.
Jordan Matthews, an owner and manager at Rosy-Lane, highlights three keys to the farm's success in producing reproductively efficient cows.
1. Genetic selection for health
Health traits play a big role in the farm's genetic strategy. Factors driving sire selection include productive life, daughter pregnancy rate and mastitis resistance.
2. Fertility and transition cow health
Another key to success is building a healthy animal with a robust immune system. "We follow a comprehensive vaccination program and allow the cow's immune system to fight disease," Matthews says.
The Rosy-Lane team closely monitors cows during the dry and transition period, and an employee walks the pre-calving pen every 15 minutes. Cows move to a calving pen when the calf's feet are presented. There, cameras allow for a close eye on the cow. If the calf is positioned correctly, employees wait several hours before intervening in the delivery.
"We breed cows for calving ease and have found cows do best calving on their own," Matthews says. "Intervention usually leads to inferior results."
After calving, cows remain in the fresh pen for two to three weeks while data is collected and analyzed for things such as milk speed, milk volume, conductivity and cow activity. Cows with detected problems are watched closely and receive supportive care.
3. Fixed-time breeding protocols
Fixed-time AI (FTAI) breeding with ESTRUMATE® (cloprostenal injection) and FERTAGYL® (gonadorelin) allows Rosy-Lane to minimize labor requirements for heat detection while improving overall reproductive performance by precisely controlling the timing of ovulation.
Mature cows are bred at 86 days in milk and first-lactation cows at 70 days in milk. First breedings are 100% FTAI after using a proven synchronization program. A week prior to pregnancy check, cows receive FERTAGYL so they can continue resynchronization if found open at pregnancy check.
"ESTRUMATE and FERTAGYL are working well," concludes Matthews. "They allow us to make sure animals have semen in them on time and are cost effective. We are pleased with the results and aren't looking to make any changes."
IMPORTANT SAFETY INFORMATION FOR ESTRUMATE: Women of childbearing age, asthmatics, and persons with respiratory problems should exercise extreme caution when handling Estrumate. Estrumate is readily absorbed through the skin and may cause abortion and/or bronchospasms; direct contact with the skin should be avoided and accidental spillage on the skin should be washed off immediately with soap and water. Do not administer Estrumate to a pregnant cow if abortion is not desired. Severe localized post-injection clostridial infections have been reported; in rare instances infection has led to death. At 50 and 100 times the recommended dose, mild side effects may be detected. For complete information on ESTRUMATE, see package insert.
IMPORTANT SAFETY INFORMATION FOR FERTAGYL: Not for use in humans. Keep out of reach of children.