PROSYSTEM® ROTA
Porcine Rotavirus Vaccine
An aid in the prevention of rotaviral diarrhea in young piglets; a 1 mL oral dose and 1 mL IM dose to pig preweaning (see complete label instructions). Unique rotavirus protection includes two major serotypes G4 and G5 of Serogroup A. Freeze-dried MLV vaccine with diluent.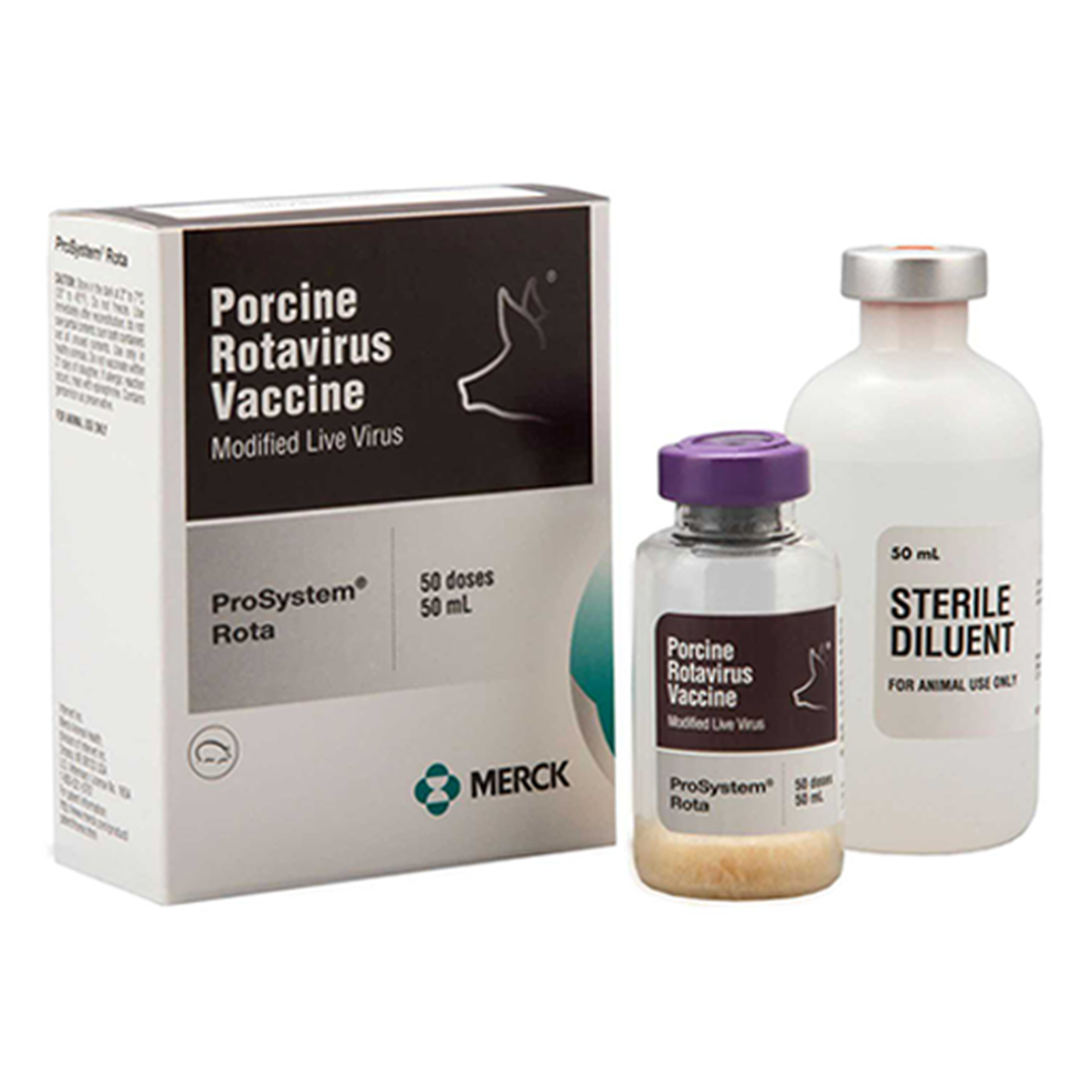 Indications
For use as an aid in the prevention of rotavirus diarrhea in young pigs. Contains two major Rotavirus serotypes.
Advantages
Greatly reduces the incidence and severity of rotavirus scours in young pigs.
First USDA-licensed vaccine with two serotypes of serogroup A rotavirus; G5 (A1) and G4 (A2); for best protection1
Aids in the control of rotaviral diarrhea in weaned pigs
Extensively evaluated in experimental tests and field trials1
Proven safe for preweaned pigs by oral and IM route1
100% protection from mortality in rotavirus challenge of vaccinated piglets1
Downloads
For additional information, please see the product label.
References
1. Data on file, Merck Animal Health.