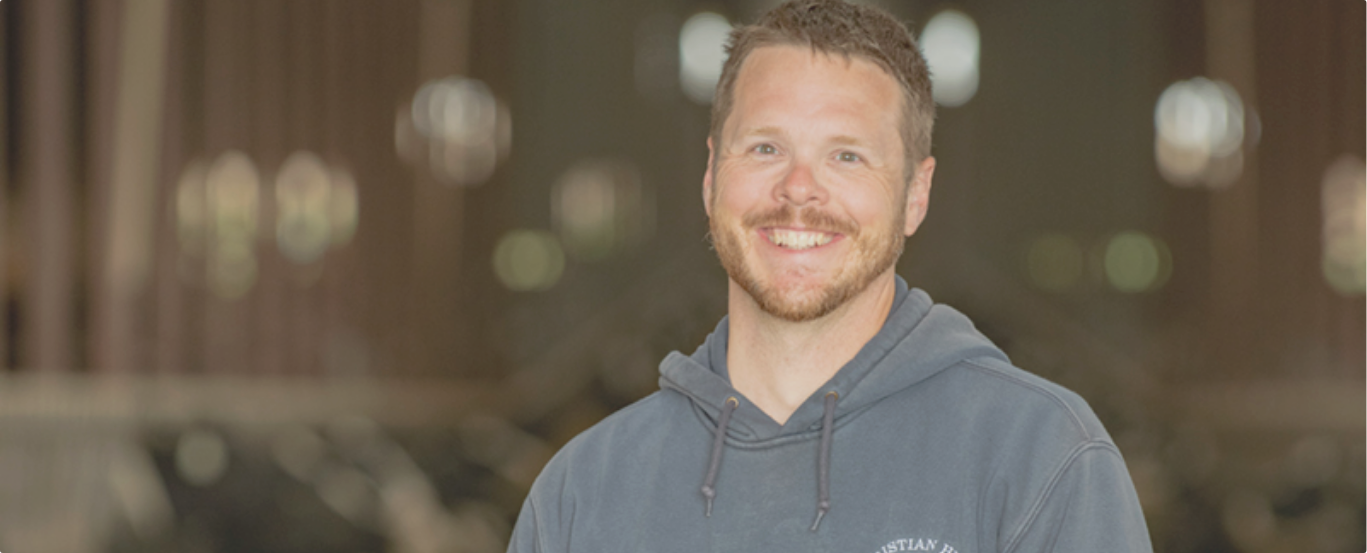 A Love of Teaching Guides Wisconsin Dairy Farmer
At Christian Hill Dairy in Lomira, Wisconsin, former teacher turned dairy producer, Patrick Christian, has taken a skill from his former job and turned it into a successful practice as head of day-­to­-day operations of the milking facility, including overseeing milk quality and human resources. And, much like in this classroom, employees are embracing his teaching in this new learning environment.
Patrick works in partnership with his parents, Dale and Mary, and his brothers, Chris, Curt and Bob. They have 28 employees and care for 2,000 Holstein, Jersey and Brown Swiss cows and 1,900 heifers. Christian Hill Dairy celebrated 100 years in April 2019.
"After teaching for a couple years, I came back and helped my family continue to grow our farm to become the operation that it is today," says Patrick. "Since I was a teacher, I always focus our staff meetings on learning new things to try and expand our knowledge."
"Our operation has grown through improvements that focus on labor relations, animal welfare and sustainability. We are training employees to always learn new things, to focus on producing high­-quality milk, and to ensure that all the animals are taken care of in the most humane way."

SOPs ensure consistency
Patrick uses the standard operating procedures (SOPs) provided in Dairy Care365® to simplify job training and ensure jobs are done consistently. SOPs help both new and seasoned employees know what should be done so there is no need for questions.
"I like the Dairy Care365 guidelines and templates because they are a great starting point and easy to customize for our dairy," says Patrick. We try to have SOPs for every procedure we do. We keep SOPs in binders for employees to look at. We have our policies posted in the hallway, so employees see them daily and are reminded of them daily. If we come across something that we don't have a SOP for, we make sure we get it written."
"We use Dairy Care365 every day."

—Patrick Christian, Christian Hill Dairy
Employee training has many benefits
Patrick says the goal of the dairy is that all animals are treated humanely, and all employees are treated with the same level of respect. To make sure employees understand what that means for the animals, they use Dairy Care365 as an important part of their training program.
"We use Dairy Care365 every day," says Patrick. "Every fall, we also have two retraining meetings on animal handling and care by watching the Dairy Care365 training videos. We also have a bilingual vet to review the Spanish modules with employees."
He adds that the modules are a great training tool to help employees see how to best move the animals and care for them. "The employees have a better understanding of animal handling since we have used the videos," he says. "Everyone learns differently, so to have a tool like Dairy Care365 available to help them learn is a great asset."
Patrick finds this process rewarding to his passions. "I like being able to know that I am helping to feed the world and that I am helping our employees grow in their knowledge of the jobs we offer," he says.
To access a wide range of training for your dairy animal care and welfare needs, start learning today at Dairy Care365.