Fine-tune breeding to cut heifer rearing costs
By Luis Mendonca, D.V.M., M.S., Cattle Technical Services, Merck Animal Health
Heifer raising costs are near the top of most dairies' expense sheets – and costs go up as days to first conception increase. By fine-tuning heifer reproduction programs, producers can expedite breeding, save feeding and rearing costs, get heifers into the milking herd faster, and maximize genetic potential.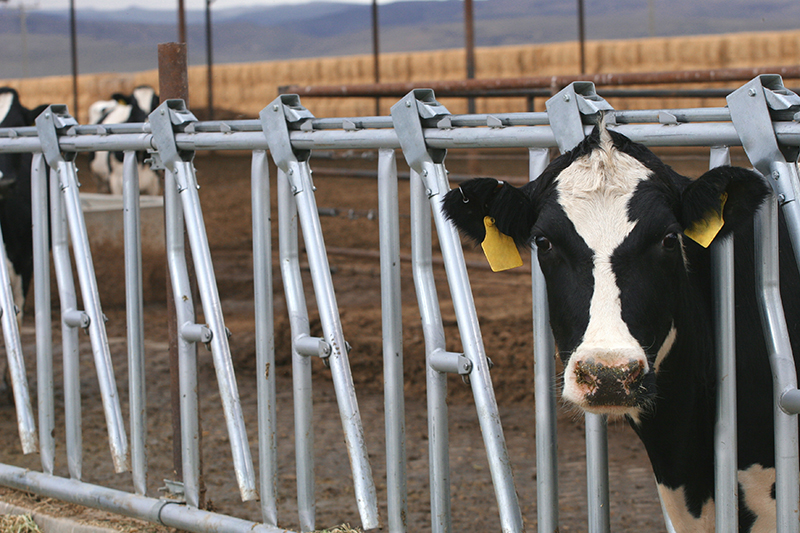 For any heifer breeding program to be successful, heifers must be in good health and have a sound nutrition program. Strive to freshen between 22 and 24 months of age (for Holstein herds). Vaccination is another important step to prepare heifers for breeding, reduce risk of fertility problems and increase chance of a healthy pregnancy.
Producers can achieve excellent reproductive efficiency in heifers using both heat-detection-based programs and timed-A.I. (artificial insemination) protocols. With good management, it's possible for 90% of heifers to become pregnant by 150 days from the start of breeding. Research shows that using prostaglandin in timed A.I. programs can induce estrus along with a heat-detection program – achieving 70% pregnancy rate by 22 days and almost 90% by 60 days.1
The Dairy Cattle Reproduction Council has established breeding protocols to help dairies looking to develop or re-evaluate their current breeding programs.2 No matter what type of program you use, optimize conception rates with these steps.
When heifers reach growth targets, move them into the breeding pen and administer prostaglandin. On average, it takes 12 days to first breeding.3 By using prostaglandin, days to first breeding can be reduced to eight days.3
Conduct timely pregnancy diagnosis. Confirm that heifers are pregnant as soon as possible after A.I. or embryo transfer so they can move out of the breeding pen, opening space for new heifers. Reconfirm all pregnancies between 70 and 90 days.
Be proactive with open heifers. If heat detection is possible, consider using prostaglandin to induce estrus.
Heifers should be the most fertile animals on any dairy. That's why it makes sense to invest in technology to increase heifer reproductive efficiency. To learn more about options for heifer synchronization and vaccination programs, consult your veterinarian.
References:
Chebel RC, Braga FA, Dalton JC. Factors affecting reproductive performance of Holstein heifers. J. Dairy Sci. 2007;101:208-224.
Reproductive Management Strategies for Dairy Heifers. 2018. Dairy Cattle Reproduction Council. Available at: dcrcouncil.org/wp-content/uploads/2018/12/Dairy-Heifer-Protocol-Sheet-Updated-2018.pdf.
Stevenson JL, Rodrigues JA, Braga FA, Bitente S, Dalton JC, Santos JEP and Chebel RC. Effect of breeding protocols and reproductive tract score on reproductive performance of dairy heifers and economic outcome of breeding programs. J. Dairy Sci. 2008;91:3424-3236.
---
Read other articles here: