PRIME PAC® PRRS RR
This product has been shown to be effective for the vaccination of healthy swine 3 weeks of age or older against respiratory disease caused by Porcine Reproductive and Respiratory Syndrome (PRRS) virus and female breeding age swine against reproductive disease caused by PRRS virus.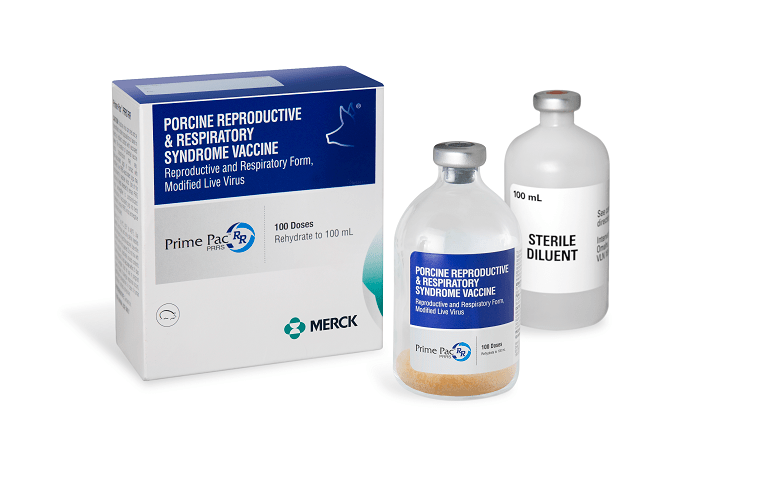 Downloads
Advantages
Prime Pac® PRRS RR is a safe product to include in your respiratory and reproductive disease prevention protocols.
Licensing data demonstrates good cross-protection in the face of a heterologous PRRSV challenge.
Keeps pigs healthy in the face of a heterologous PRRSV challenge.
Duration of Immunity against reproductive disease is at least 20 weeks.
Convenient 1mL dose.
Code: 187813 100mL 100 doses – 1mL dose
Code: 188024 20mL 20 doses – 1mL dose
Prime Pac PRRS RR is recommended for use in healthy swine from herds with a PRRS virus-positive history according to label direction. Recommended use shall be restricted to premises having a history of the disease.
For additional information, please see the product label.