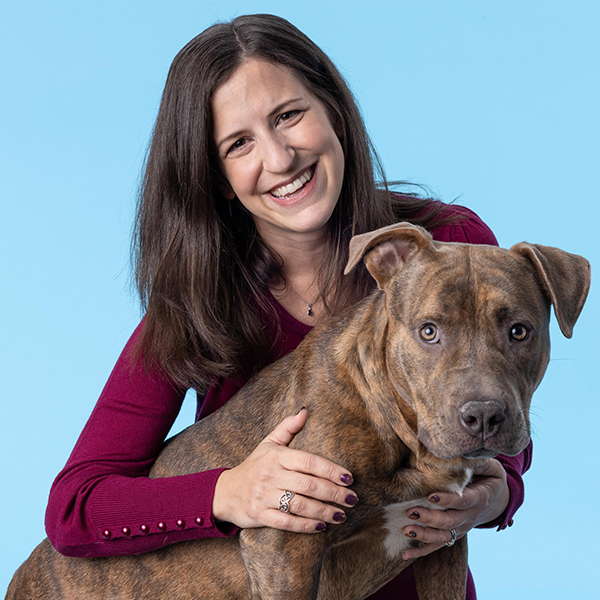 Dr. Laura Greene
DVM, DACVIM,
Sr. Professional Services Veterinarian
Internal Medicine, National
Dr. Laura Greene serves as a Sr. Professional Services Veterinarian and national internal medicine expert at Merck Animal Health. Prior to joining Merck Animal Health, Dr. Greene was an internal medicine specialist in a private specialty practice. One of her favorite aspects of clinical practice was taking complex concepts of veterinary medicine and making them accessible and understandable for pet owners.
In her role at Merck Animal Health, she speaks and writes about key topics in small animal internal medicine and veterinary practices, talking to veterinarians and their staff across the United States and sharing her passion for communication and advances in the science of healthier animals.

---
---
"Veterinary medicine is such an exciting and innovative field, and I am at my happiest when able to share my enthusiasm for all the new ways we are able to help our pets live longer and healthier lives."
---
---
When not in the field, Dr. Greene enjoys watercolor painting as well as spending time with her husband and son. She recently adopted a Cavalier King Charles Spaniel puppy, who she is training to become a therapy dog.
Education
Bachelor of Science, Biology,

Duke University

Doctor of Veterinary Medicine,

North Carolina State University College of Veterinary Medicine
Areas of Interest
Endocrinology
Immunology
Infectious disease
Internal medicine
Publications
Greene L, Royal KD, Bradley JM, Lascelles BDX, Johnson LR, Hawkins EC. Severity of nasal inflammatory disease questionnaire for canine idiopathic rhinitis control: instrument development and initial validity evidence. J Vet Intern Med. 2017;31:134–141.
Greene L, Marcellin-Little D, Lascelles BDX. Associations among exercise duration, lameness severity, and hip joint range of motion in Labrador Retrievers with hip dysplasia. J Am Vet Med Assn. 2013;242:1528–1533.