A Lyme vaccine like
no other

Nobivac® Lyme at a glance
Subclinical protection
The only vaccine labeled effective against subclinical arthritis and other signs of Lyme disease.1,2
Unique killing power
The only vaccine proven to trigger borreliacidal antibodies that kill viable B burgdorferi expressing OspA and OspC variants.1-3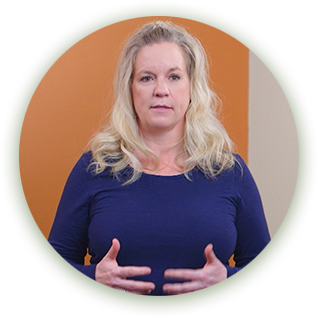 Get to Know
Nobivac® Lyme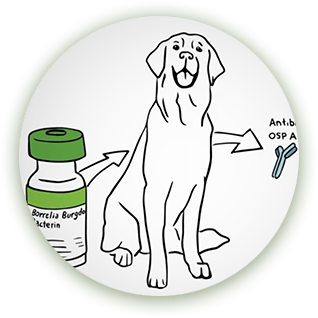 Stop Canine
Lyme Disease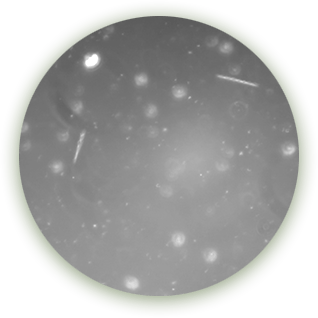 Nobivac® Lyme vs.
the competition
Efficacy tick challenge study1
Finally, a Lyme vaccination effective against subclinical arthritis.1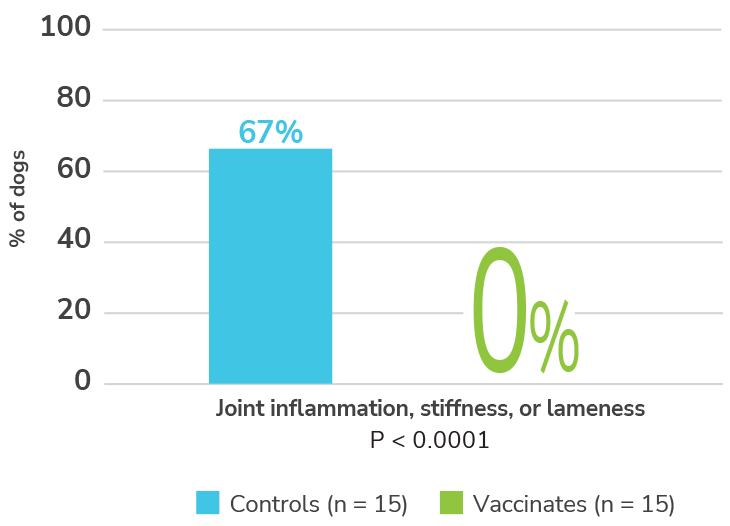 The borreliacidal antibodies induced by Nobivac® Lyme were shown to be effective against B burgdorferi in both the tick and dog*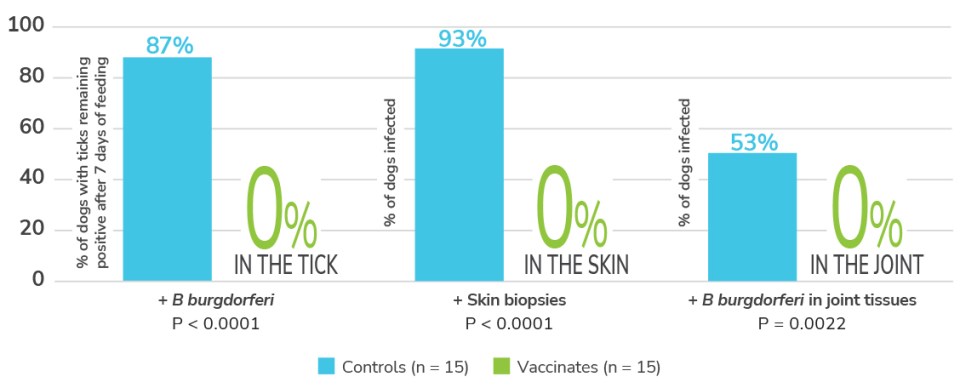 *The tick challenge study was a placebo-controlled trial involving thirty, 8-week-old puppies. Dogs were challenged 3 weeks after second vaccination.
Full vs. partial protection
More coverage against more variants2
There are more than 30 different variations of OspC in the Northeastern United States.4 Those variants are represented as different colors in the graphics below.

VANGUARD® crLyme recognizes 7 OspC variants of B burgdorferi and tags them for the immune system to kill later.3

Nobivac® Lyme targets a conserved region of the OspC antigen present in variants of OspC.1 Only Nobivac® Lyme targets and kills variants that express the highly conserved region.1,3
The difference in protection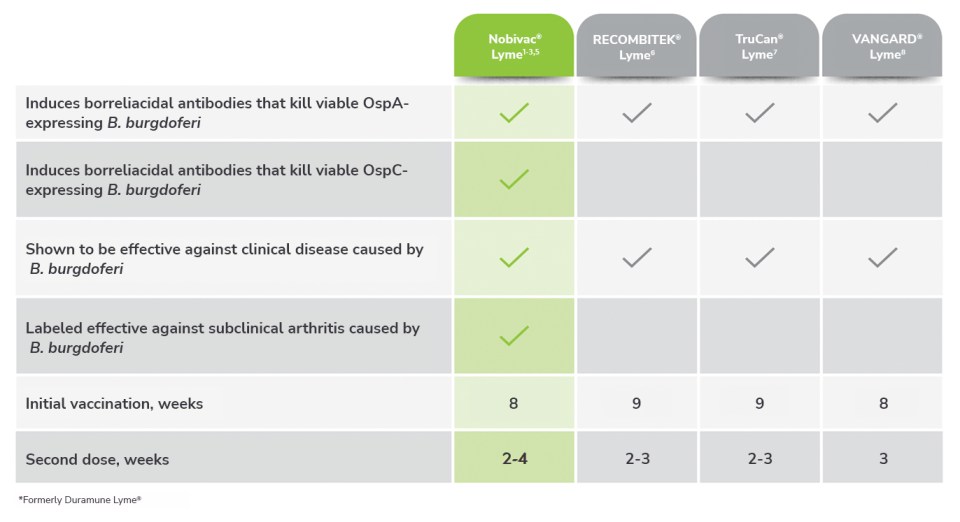 Nobivac® Lyme vs VANGUARD® crLyme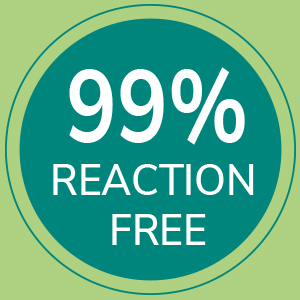 A safe and trusted solution
Safely administered in over 11 million dogs since 2009.
Safety study2
Field trial involving 618 dogs, 6 weeks to 11 years of age
1236 doses of Nobivac® Lyme were administered
34% were administered to small-breed dogs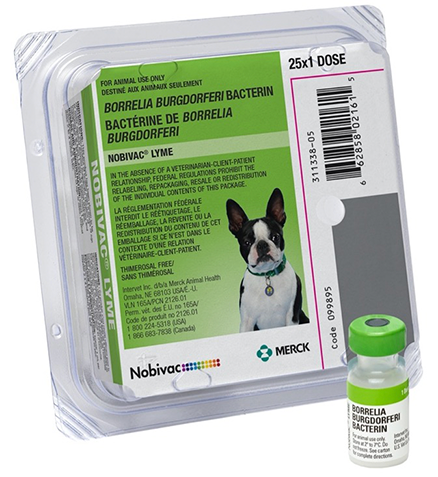 Dosage Information
Indications: Shown to be effective for vaccination of healthy dogs 8 weeks of age or older against Borrelia burgdorferi. Duration of immunity is at least 1 year. Nobivac® Lyme has also been shown to be effective against subclinical arthritis caused by Borrelia burgdorferi.1
Subcutaneous injection
Two 1 mL doses given 2 to 4 weeks apart
Duration of immunity is at least 1 year
Available in a 25 x 1 mL dose presentation
---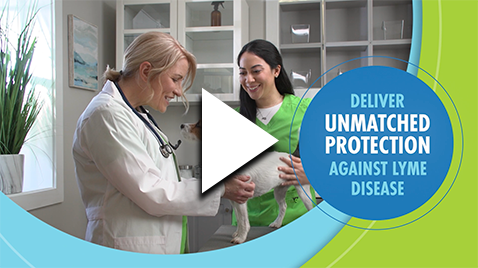 Recommendations
for administration
Store at 35 °F – 46 °F
Bring to room temperature before use
Mix well
Administer in the interscapular space
Deliver the vaccine with a 22-gauge sterile needle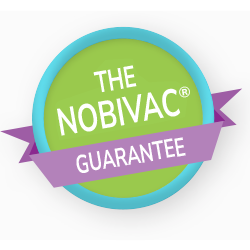 The Nobivac Guarantee
Merck Animal Health stands behind the entire line of Nobivac® vaccines.

References:
La Fleur RL, Dant JC, Wasmoen TL, et al. Bacterin that induces anti-OspA and anti-OspC borreliacidal antibodies provides a high level of protection against canine Lyme disease. Clin Vaccine lmmunol. 2009;16:253-259. doi:10.1128/CVI.00373-08
Data on file. Merck Animal Health.
Dant JC, La Fleur RL, Callister SM, Stahl M, Sutton D, Tarpey I. Ability of antibodies induced by canine Lyme disease vaccines to kill viable spirochetes. Poster presented at: The ISCAID Symposium; October 16-19, 2016; Bristol, UK.
Rhodes, et al. Identification of B. burgdorferi OspC genotypes in canine tissue following tick infection: Implications for Lyme disease vaccine and diagnostic assay design. Vet J. 2013
Nobivac Lyme. Product Label. Merck Animal Health. Accessed September 12, 2023. https://merckusa.cvpservice.com/product/basic/view/1047295
RECOMBITEK© Lyme. Product label. Boehringer lngelheim Animal Health; 2017.
TruCan™ Lyme. Product Label. Elanco; 2021.
VANGUARD© crLyme. Product Label. Zoetis, lnc.;2017.