Leptospirosis is a Preventable, Widespread Disease
Nobivac® Lepto4 is the only leptospirosis vaccine available that is shown to be effective against disease, shedding, and mortality with reduced risk of unwanted vaccine reactions.
What's New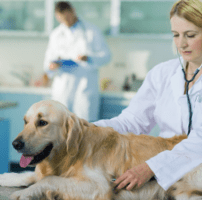 What to Do if Your Clinic Experiences Leptospirosis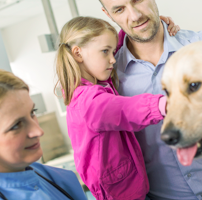 Learn Easy Ways to Talk to Your Clients About Leptospirosis
Transmission of Leptospirosis
Infected animal urinates in water or on wet ground.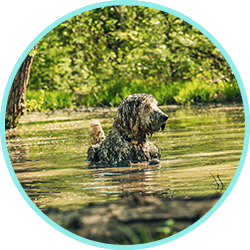 Dog plays, swims or drinks from contaminated water.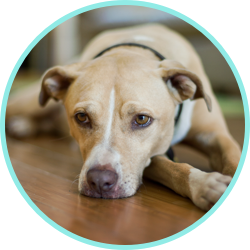 Dog contracts leptospirosis through contact with urine of infected animal and becomes a carrier.
Leptospirosis
Reported cases of zoonotic diseases are on the rise, and are expected to continue to increase2,3
Prevalence of canine leptospirosis has increased in recent years2,3
As many as 8.2% of dogs are shedding leptospires, some asymptomatically4
Weather changes, population growth, and habitat encroachment have all increased human and canine exposure to pathogens and their carriers2,3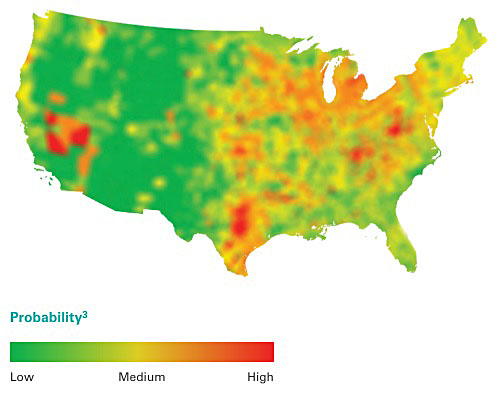 Leptospirosis Risks
Leptospirosis Presents Multiple Threats to Your Patients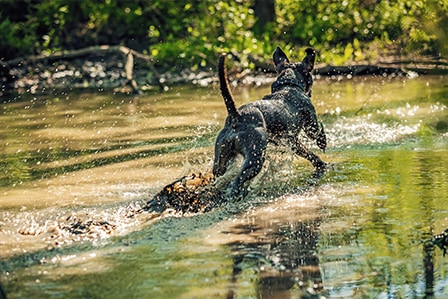 Dogs at Risk
Dogs at greatest risk for developing leptospirosis include those with:5
Access to ponds, lakes, streams, standing water, or puddles
Exposure to urine from other infected animals or through contaminated water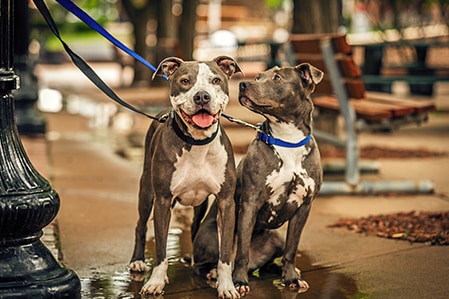 Spreading Disease
As leptospirosis progresses, it can result in Leptospiruria (urinary shedding)5
Morbidity Threats
As leptospirosis progresses, it can result in:5
Vascular damage
Thrombocytopenia
Severe kidney and liver damage
Unmatched Protection of Nobivac® Lepto4
The first and only 4-way canine leptospirosis vaccine specifically shown to be effective against disease, mortality and leptospiruria (urinary shedding).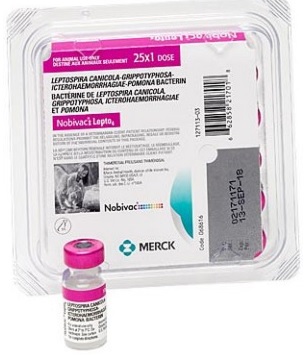 2 Critical Indications
1. SHEDDING: defense against urinary shedding caused by 4 key Leptospira serovars
Nobivac® Leptois effective against leptospiruria associated with
L. grippotyphosa
L. canicola
L. icterohaemorrhagiae
L. pomona
2. MORTALITY: the only leptospirosis vaccine shown to be effective against disease and mortalit.
Protection for Dogs Facing the Most Severe Challenges
Clinical efficacy results showed that Nobivac® Canine 1-DAPPv+L4 also prevented1
Leptospiremia
Liver dysfunction
Thrombocytopenia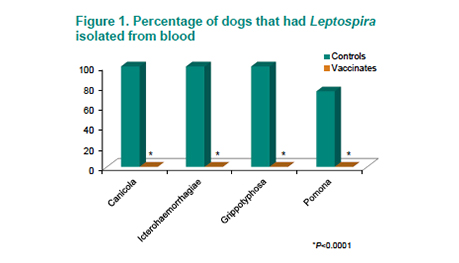 Nobivac® Lepto4 Offers Unmatched Protection6-9
Nobivac® Lepto4 is the clear choice when compared with other 4-way leptospirosis vaccines.

Vaccipure™ Filtration Technology
A Strategic Advance:
VacciPure™ Filtration Technology1
Merck Animal Health has introduced the special VacciPure™ filtration process in manufacturing Nobivac Nobivac® Lepto4 and Nobivac® Canine 1-DAPPv+L4 to promote an even higher level of vaccine quality.
A porous filtration membrane selectively removes extraneous proteins, salts, and solvents
The outcome – fewer total proteins and a more purified final product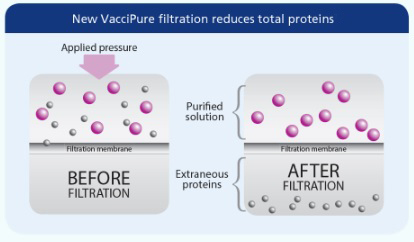 References:
1. Data on file, Merck Animal Health
2. http://www.akcchf.org/educational-resources/library/articles/canine-leptospirosis-on-the.html; Accessed June 6, 2018.
3. White AM, Zambrana-Torrelio C, Allen T, et al. Hotspots of canine leptospirosis in the United States of America. The Vet Journal 2017; 222: 29–35.
4. Harkin KR, Roshto YM, Sullivan JT, et al. Comparison of polymerase chain reaction assay, bacteriologic culture, and serologic testing in assessment of prevalence of urinary shedding of leptospires in dogs. J Am Vet Med Assoc 2003;222:1230–1233.
5. J.E. Sykes, K. Hartmann, K.F. Lunn, et al. 2010 ACVIM Small Animal Consensus Statement on Leptospirosis: Diagnosis, Epidemiology, Treatment, and Prevention. J Vet Intern Med 2011; 25: 1–13.
6. Nobivac® Lepto4 [product label], Madison, NJ: Merck Animal Health; 2018.
7. VANGUARD® L4 [product label]. Florham Park, NJ: Zoetis, Inc; 2018.
8. RECOMBITEK® 4 Lepto [product label]. Duluth, GA: Boehringer Ingelheim Animal Health; 2018.
9. ULTRA™ Duramune® 4L, LEPTOVAX® 4 [product labels]. Greenfield, IN: Elanco; 2018.
10. https://www.cdc.gov/leptospirosis/health_care_workers/index.html. Accessed June 6, 2018
11. https://www.cdc.gov/leptospirosis/infection/index.html. Accessed June 6, 2018
13. Greene CE, Sykes JE, Moore GE, et al. Leptospirosis In: Greene CE, ed. Infectious Diseases of the Dog and Cat 4th ed. St Louis, MO: Saunders/Elsevier; 2012: 431-447.
14. LaFleur RL, Dant JC, Wasmoen TL. Prevention of disease and mortality in vaccinated dogs following experimental challenge with virulent leptospira. J Vet Int Med, May/June 2011, Vol 25, Issue 3; 747.
15. LaFleur RL, Dant JC, Tubbs AL, et al. Prevention of leptospiremia and leptospiruria following vaccination with a DAPPv + 4-way leptospira combination vaccine. Abstract & Poster, ISCAID meeting, Bristol, UK, 2016.
16. Centers for Disease Control and Prevention. Reported cases of Lyme disease by state or locality, 2003–2012. http://www.cdc.gov/lyme/stats/chartstables/reportedcases_statelocality.html. Accessed November 18, 2013.