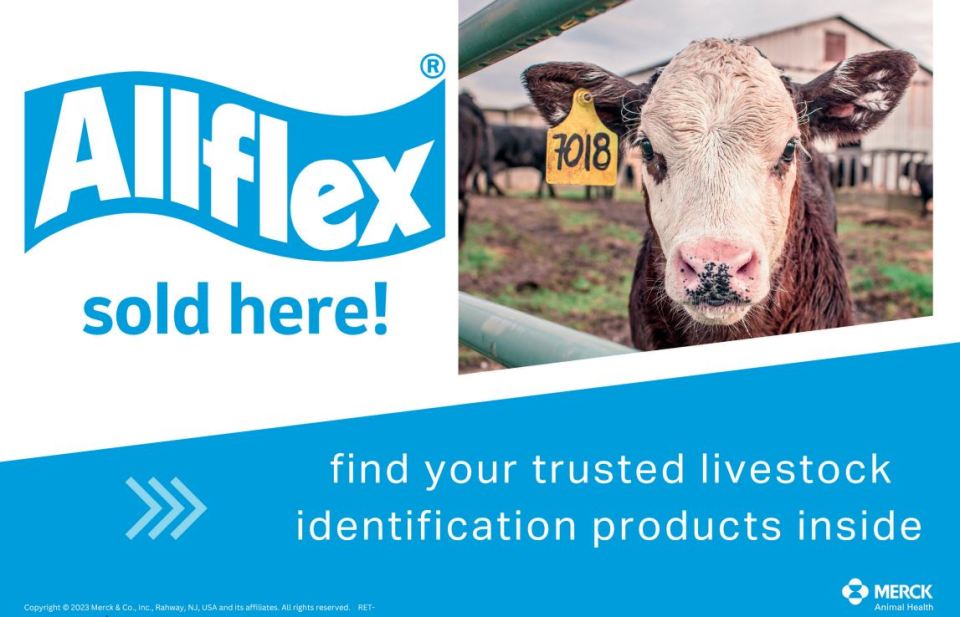 ALLFLEX® Parking Lot Sign
The ALLFLEX Parking Lot Sign gets noticed when shoppers are pulling into your store parking lot or walking up to the doors. The sign lets shoppers know that ALLFLEX products are now available in-store.
This sign can be used in a window, on the wall, or by adding the metal stake, it can be placed at the parking lot entrance, in gardens in the parking lot or near the entrance in pots or similar locations. The sign is corrugated plastic and measures 12" high by 18" wide. When the metal stake is added, it is similar in style to a political sign.
Contact us at RetailTeam@merck.com for merchandising program details and availability.