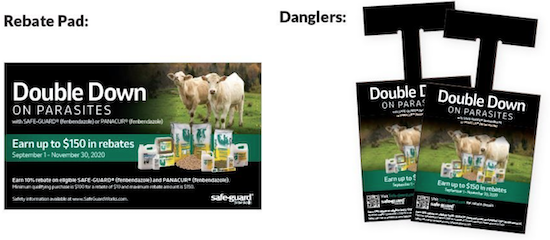 Fall 2020 Cattle Rebate Kit
This kit includes: a letter, one (1) rebate pad and two (2) danglers. We encourage you to place signage and rebate pads in high traffic locations where you stock and/or sell SAFE-GUARD cattle products through November 30, 2020.
Contact us at RetailTeam@merck.com for merchandising program details and availability.