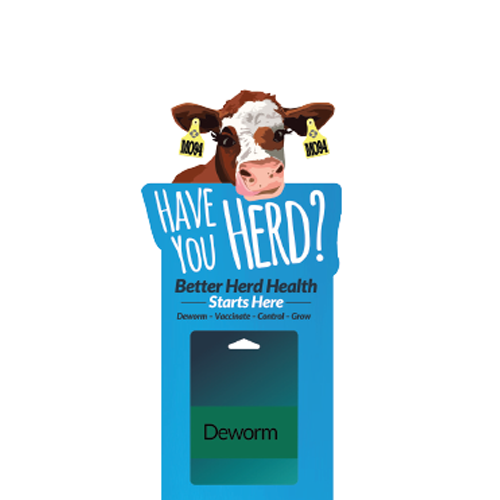 Mertle the Spokescow Better Calf Health Aisle Invader
The Better Calf Health Aisle Invader is an outstanding promotional tool that draws a customer's attention to the Merck Animal Health cattle products. This is a double sided aisle invader with 2 pegs on each side to hold up to a total of 4 cattle proxy cards. Aisle Invader is 6 5/16" wide by 24" long by 0.75" deep. Please note proxy cards are not included and should be ordered separately.
Contact us at RetailTeam@merck.com to order this great merchandising item as well as for merchandising program details and availability.