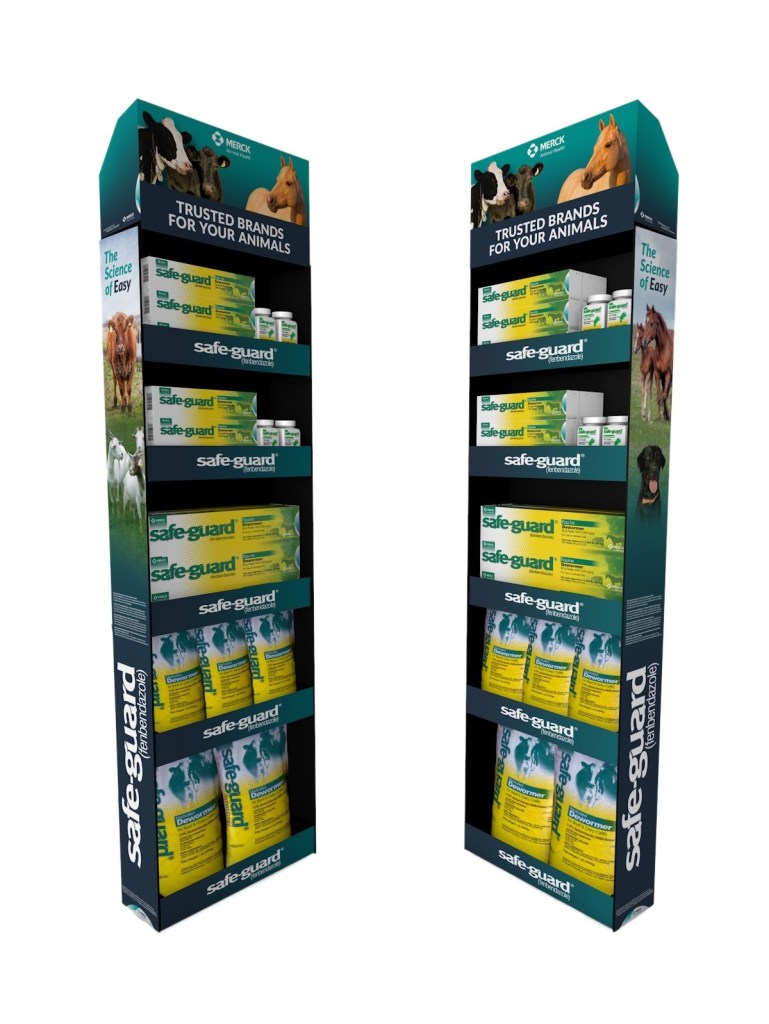 Multi-Species Power Wing
Merck Animal Health promotes Trusted Brands for Your Animals. Put them all together, and we'll supply smart, eyecatching merchandising to capture customer attention and fill their basket. This Power Wing creates new shelf space that can be featured in any store and moved with ease. Easily affixes to most aisle shelving. The Power Wing is 14.5″ wide x 5″ deep x 56″ tall. The quantities for the Power Wing are: 12 SAFE-GUARD® 25gm paste, 8 SAFE-GUARD® 125mL Goat Dewormer, 3 SAFE-GUARD® 92gm paste, 6 SAFE-GUARD® 1lb pellets, and 2 SAFE-GUARD® 5lb pellets. You could also replace both of the pellets with 4 ULTRA BOSS® Qt and 4 ULTRA SABER™ Qt.
Contact us at RetailTeam@merck.com to order this great merchandising item as well as for merchandising program details and availability.