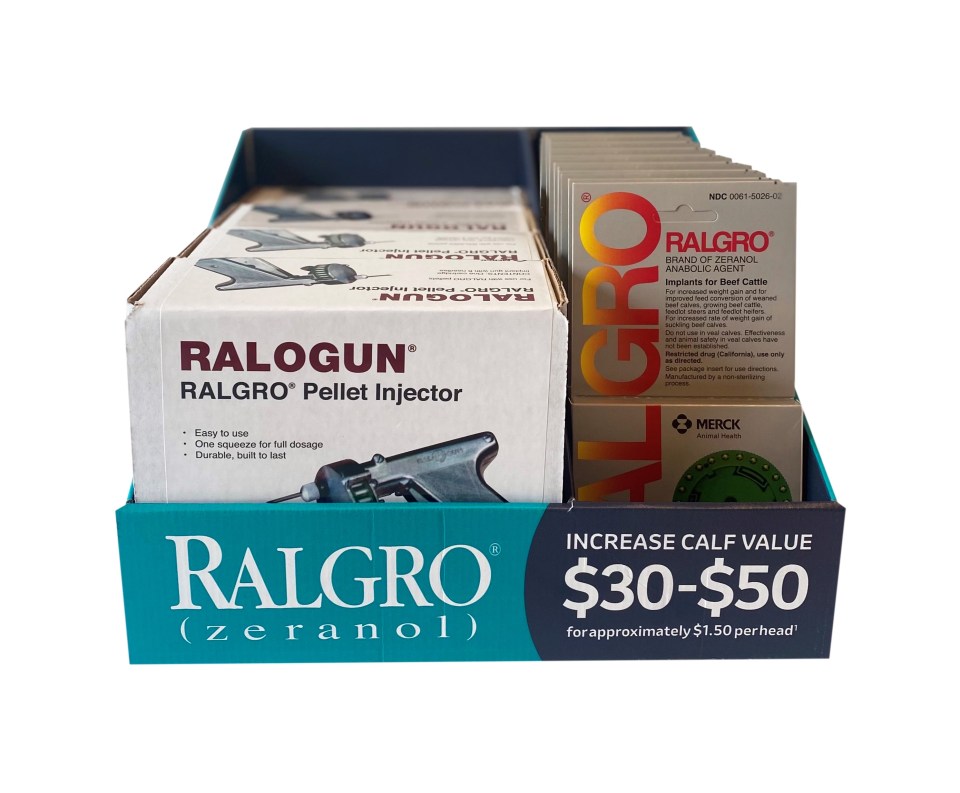 RALGRO® Shelf Display
This shelf display unit is a great way to showcase the RALGRO 1×24 box with the RALOGUN® on the shelf. This shelf display is 12.75" wide x 12.75" long x 8.5" tall. The display will hold 4 RALOGUNS and 15 RALGRO wheels.
Contact us at RetailTeam@merck.com to order this great merchandising item as well as for merchandising program details and availability.