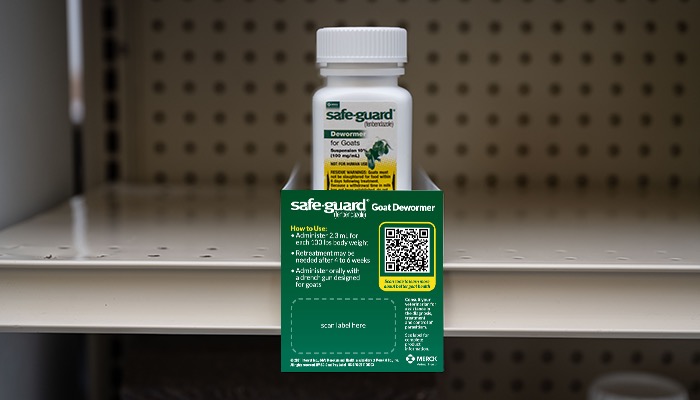 SAFE-GUARD® 125mL Goat Shelf Label for 3" Tray
Keep these small bottles displayed nicely on your shelves and help them get noticed! Use this Shelf Label and place it on the 3" plastic tray and place it on your shelf. This shelf label is 2.95″ wide by 3.279″ high. Note that a 3" Cooler Tray should also be ordered when you order this shelf label.
Contact us at RetailTeam@merck.com to order this great merchandising item as well as for merchandising program details and availability.