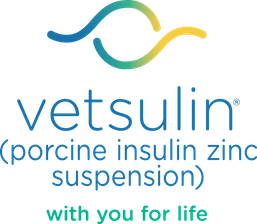 Client Discharge Form
Customized Discharge Form
Complete the steps below and input the requested information to create customized discharge instructions.
After clicking "Create Discharge Form," you will be directed to a page to view and print. You will have an opportunity to return to this page to edit if needed.
Important Safety Information:
Vetsulin® should not be used in dogs known to have a systemic allergy to pork or pork products. Vetsulin is contraindicated during periods of hypoglycemia. Keep out of reach of children. As with all insulin products, careful patient monitoring for hypoglycemia and hyperglycemia is essential to attain and maintain adequate glycemic control and prevent associated complications. Overdosage can result in profound hypoglycemia and death. The safety and effectiveness of Vetsulin in puppies, breeding, pregnant, and lactating dogs has not been evaluated. See package insert for full information regarding contraindications, warnings, and precautions.
References:
1. Martin GJ, Rand JS. Pharmacology of a 40 IU/ml porcine lente insulin preparation in diabetic cats: findings during the first week and after 5 or 9 weeks of therapy. J Feline Med Surg. 2001;3(1):23–30. 2. Vetsulin® (porcine insulin zinc suspension) [Freedom of Information Summary]. Millsboro, DE: Intervet Inc.; 2008. 3. Data on file, Merck Animal Health. 4. Graham PA, Nash AS, McKellar QA. Pharmacokinetics of porcine insulin zinc suspension in diabetic dogs. J Small Anim Pract. 1997;38(10):434–438. 5. Martin GJ, Rand JS. Pharmacokinetic and Pharmacodynamic Study of Caninsulin in Cats with Diabetes Mellitus. 2000: Internal Study Report. 6. Feldman EC, Nelson RW. Canine and Feline Endocrinology and Reproduction. 3rd ed. St. Louis, MO: Saunders; 2004:539–579. 7. Tennant B, ed. BSAVA Small Animal Formulary. 4th ed. Gloucestershire, UK: British Small Animal Veterinary Association; 2002. 8. Feldman EC, Nelson RW. Canine and Feline Endocrinology and Reproduction. 3rd ed. St. Louis, MO: Saunders; 2004:486–538. 9. Reusch C. Feline diabetes mellitus. In: Ettinger SJ, Feldman EC, eds. Textbook of Veterinary Internal Medicine. 7th ed. St. Louis, MO: Saunders; 2010:1796–1816. 10. Nelson RW. Canine diabetes mellitus. In: Ettinger SJ, Feldman EC, eds. Textbook of Veterinary Internal Medicine. 7th ed. St. Louis, MO: Saunders; 2010:1782–1796. 11. Burgaud S, Riant S, Piau N. Comparative laboratory evaluation of dose delivery using a veterinary insulin pen. In: Proceedings of the WSAVA/FECAVA/BSAVA congress; 12–15 April 2012; Birmingham, UK. Abstract 121. 12. Burgaud S, Guillot R, Harnois-Milon G. Clinical evaluation of a veterinary insulin pen in diabetic dogs. In: Proceedings of the WSAVA/ FECAVA/BSAVA congress; 12–15 April 2012; Birmingham, UK. Abstract 122. 13. Burgaud S, Guillot R, Harnois-Milon G. Clinical evaluation of a veterinary insulin pen in diabetic cats. In: Proceedings of the WSAVA/FECAVA/BSAVA congress; 12–15 April 2012; Birmingham, UK. Abstract 45. 14. Davison, et al. J Vet Intern Med 2008; 22:1317-1325. 15. Banfield State of Pet Health 2016 Report. p 12-13