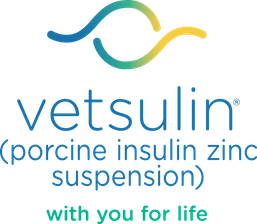 Happy, Healthy Pets Begin Here
Bring the first FDA-approved insulin for cats and dogs
to your hospital.
Manage long-term health with Vetsulin, trusted for
over 25 years.*
Merck Animal Health Technical Services and Customer Service
To report an adverse reaction, product-related problem or human exposure, please call Merck Animal Health Technical Services.
Companion Animal Technical Services: 1-800-224-5318
For information about Merck Animal Health products, call 1-800-521-5767.
For technical assistance or to report a suspected adverse drug reaction, contact Merck Animal Health at 1-800-224-5318.
This site is intended for veterinary professionals. Visit our website for pet parents.
*Vetsulin® is sold as Caninsulin® outside of the United States.