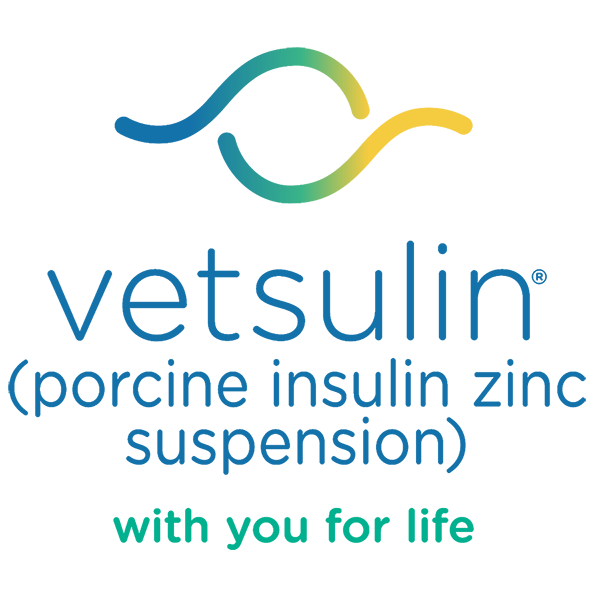 eBook Series
As a veterinary nurse or technician, you play an important role in helping pet parents deal with a diagnosis of diabetes in their dog or cat. That's why we've created the Vetsulin For Life – Diabetes Vet Nurse Program, an eBook series filled with valuable knowledge and practical tips.

Get the first eBook in the series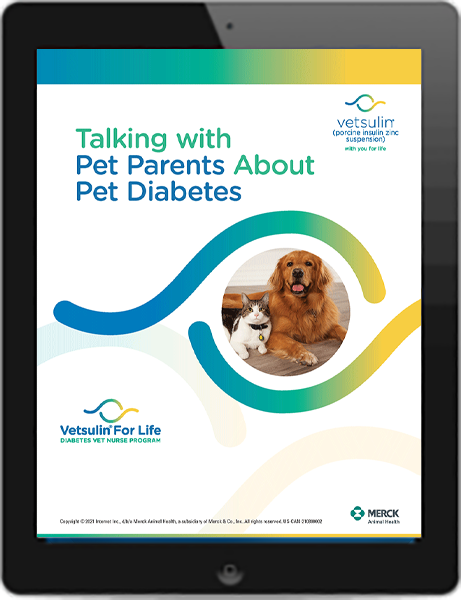 Talking with Pet Parents About Pet Diabetes
A diagnosis of diabetes in a dog or cat can leave pet parents alarmed or intimidated. Your first eBook will refresh your skills in communicating with pet parents about pet diabetes. You'll learn new ways to share how diabetic pets can lead normal, happy lives with proper management.
Learn about:
Communicating simply and clearly with pet parents
Explaining the importance of monitoring
Encouraging lifestyle changes in diabetic pets
Tools and ideas to successfully manage diabetes at home.
The eBook will be available for immediate download when you submit your information. You'll also receive a copy via email.

Get the entire Pet Diabetes eBook Series from Vetsulin®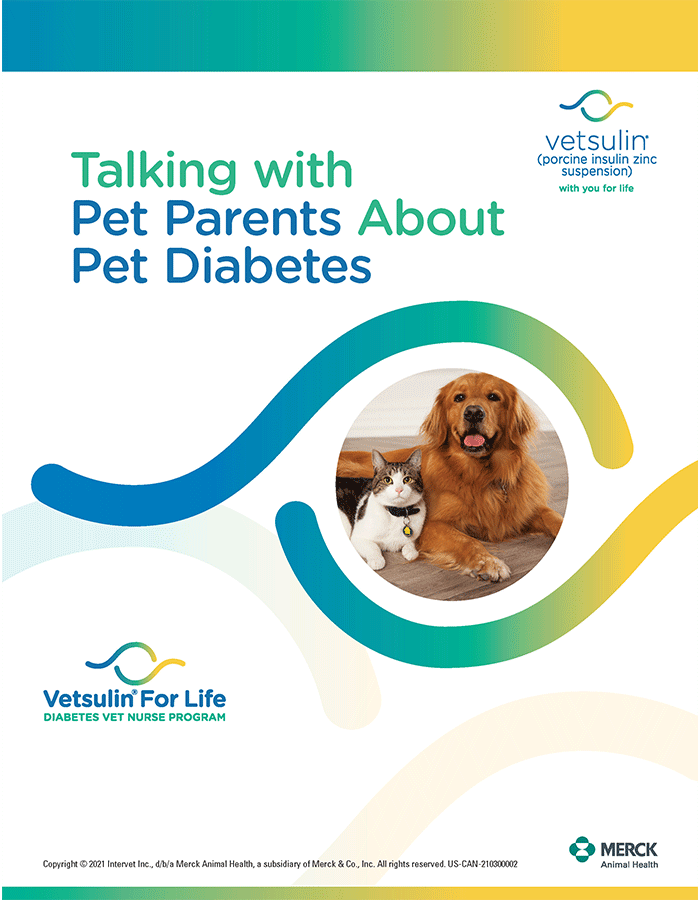 Talking with Pet Parents About Pet Diabetes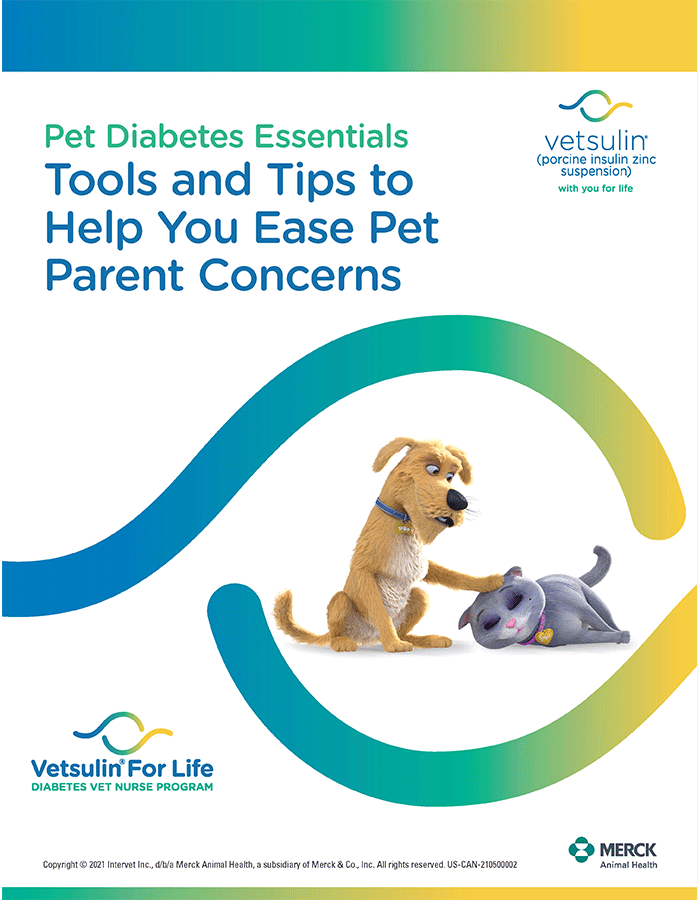 Tools and Tips to Help You Ease Pet Parent Concerns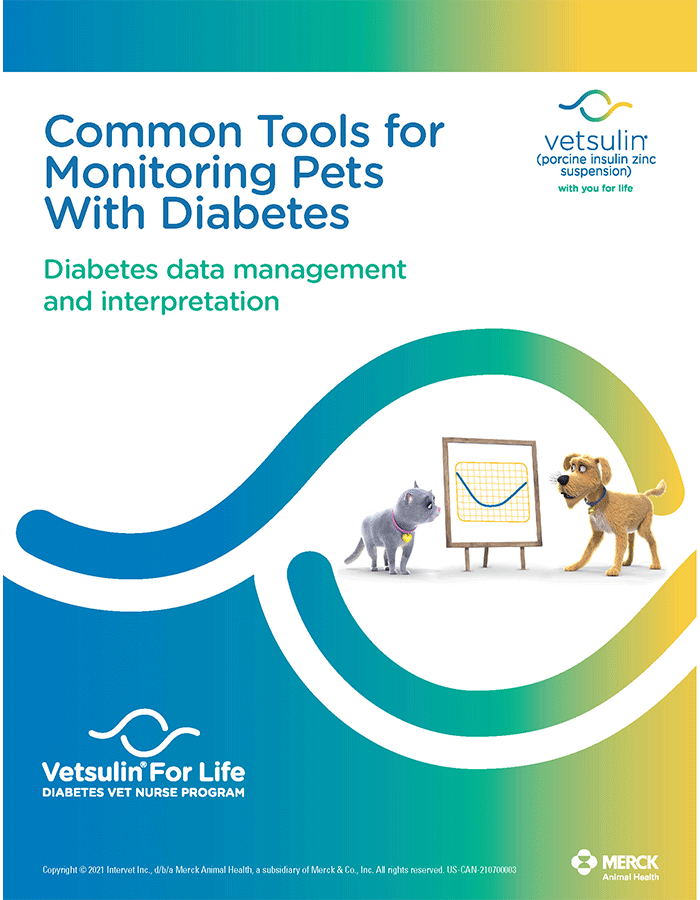 Common Tools for Monitoring Pets With Diabetes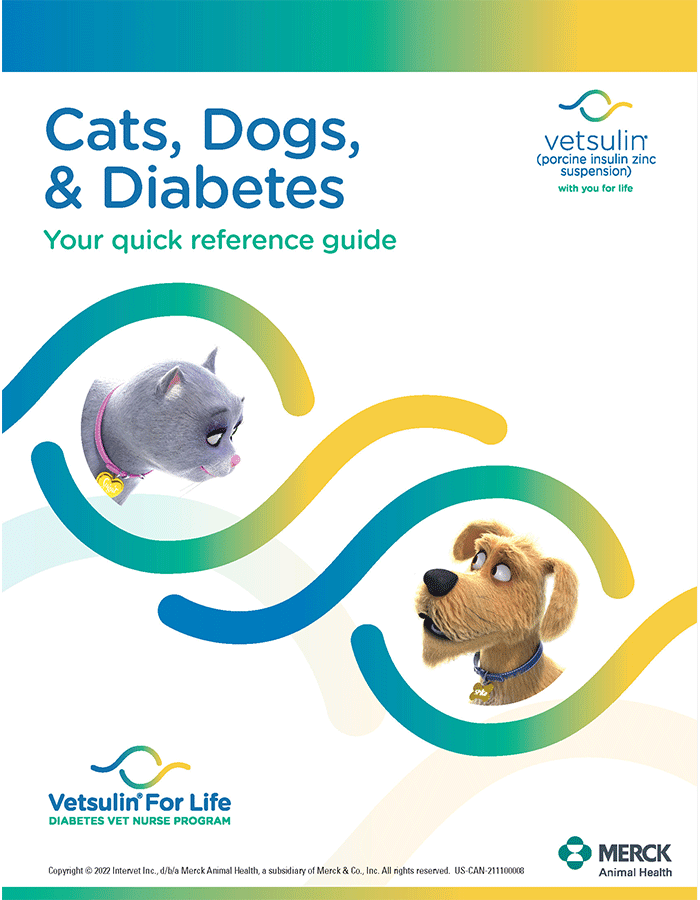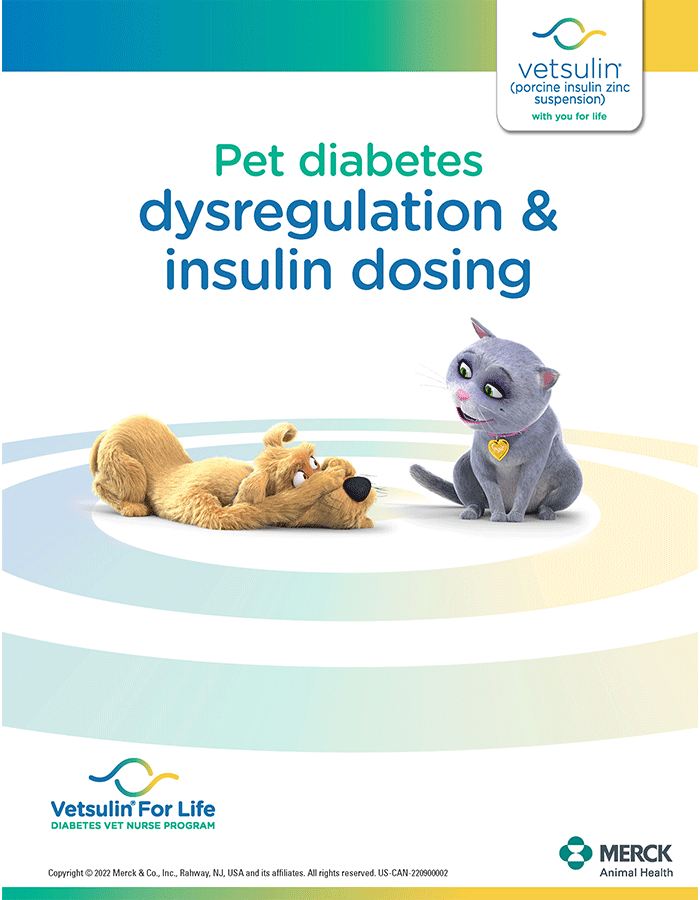 Dysregulation & Insulin Dosing
IMPORTANT SAFETY INFORMATION:
VETSULIN® and VETPEN® are for use in animals only. Dogs and cats known to have an allergy to pork or pork products should not be treated with VETSULIN®. VETSULIN® is contraindicated during periods of hypoglycemia. Animals with severe ketoacidosis, anorexia, lethargy, and/or vomiting should be stabilized with short-acting insulin and appropriate supportive therapy before use. As with all insulin products, careful patient monitoring for hypoglycemia and hyperglycemia is essential. Overdosage can result in profound hypoglycemia and death. Progestogen and glucocorticoid use should be avoided. The safety and effectiveness of VETSULIN® in puppies, kittens, breeding, pregnant, and lactating dogs and cats has not been evaluated. Keep out of reach of children. Avoid contact with eyes. In case of contact, immediately flush eyes with copious amounts of water for at least 15 minutes. Accidental injection may cause clinical hypoglycemia. In case of accidental injection, seek medical attention immediately. Exposure to the product may induce a local or systemic allergic reaction in sensitized individuals. For complete safety information, refer to the product label.