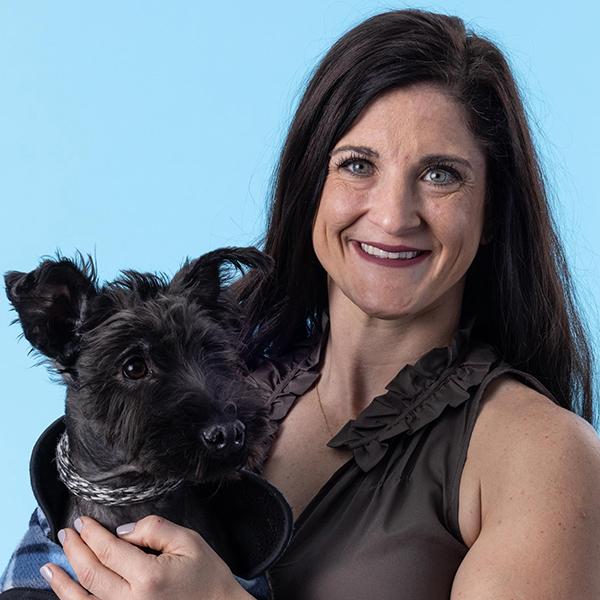 Dr. Camille Heersche
DMV,
Sr. Professional Services Veterinarian
Texoma Region (TX, OK)
Dr. Heersche earned her DVM from Kansas State University and launched her career at Banfield Pet Hospital in Pasadena, Texas. Over the next 8 years, she rose in the ranks at Banfield, becoming Chief of Staff, Director of Veterinary Quality, and Field Director.
Throughout her career, Dr. Heersche has always been drawn to the "people" side of the veterinary profession. At Banfield, she oversaw the hiring and staffing of clinics while developing, training, and mentoring new veterinarians. She takes pride in the number of colleagues she has helped recruit, retain, and develop to the next level.

---
---
"As a veterinarian, you're not working with animals so much as you are working with people. I love that part of the job, and at Merck Animal Health, I get to do that all the time."
---
---
Her love of interacting with people, expanding her learning, and working with a highly respected company committed to making a positive global impact were all factors that drew her to Merck Animal Health. In her role as a Sr. Professional Services Veterinarian, she is excited to be supporting both internal and external audiences in expanding their knowledge about our products and helping improve the lives of pets.
When not in the field, Dr. Heersche enjoys horseback riding, bodybuilding, fishing, and training puppies to become service dogs.
Education
Bachelor of Science,

Kansas State University

Doctor of Veterinary Medicine,

Kansas State University
Areas of Interest
Surgery (soft tissue)
Veterinary operations and financial health
Veterinarian well-being