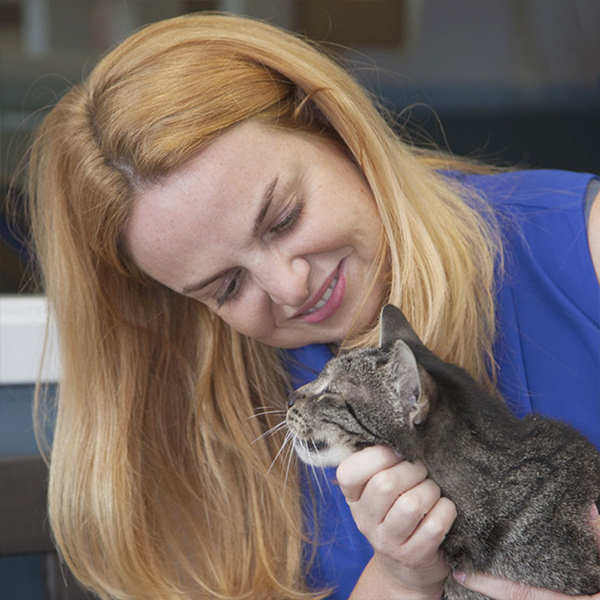 Dr. Jeanne Goodfellow
DVM, RN,
Sr. Professional Services Veterinarian
South Florida Region (FL)
After graduating from Auburn University College of Veterinary Medicine, Dr. Jeanne Goodfellow spent 6 years working in a companion animal general practice where she performed all aspects of veterinary medicine including surgery, disease management, preventative medicine, triage, emergency care, client education, and management of zoonotic diseases.
Since 2008, Dr. Goodfellow has worked as a Professional Services Veterinarian with several animal health companies. In 2017, she joined Merck Animal Health where she has been a field liaison, monitoring parasitology trends and working with marketing to address these trends through education and sales initiatives. Dr. Goodfellow has a special interest in parasitology and dermatology. Her favorite part of her position is meeting with her talented veterinary colleagues, learning about their practices, and presenting information that can be utilized to improve the lives of patients and clients. She is currently a member of the American Association of Industry Veterinarians and the American Veterinary Medical Association.

---
---
"I enjoy getting to know other veterinarians and staff at the hospitals that I visit. After many years of working together to help them achieve their goals, a bond of trust forms."
---
---
Additionally, as a busy mother, professional, and advocate for the profession, she understands the reality of life and its challenges. Her genuine and authentic ability to connect with everyone she meets sets her apart, which helps her develop solutions for practices that differentiate and accelerate their own unique business model. For a brief moment in time, whether in education or discussion mode, Dr. Goodfellow is part of your team.
Prior to veterinary school Dr. Goodfellow also served as a registered nurse, performing aspects of nursing care and working in the oncology unit administering blood and chemotherapeutic products.
When not in the field, she enjoys spending time with her husband and two daughters and is actively involved in supporting their sports activities.
Education
Bachelor of Nursing,

Auburn University, cum laude

Doctor of Veterinary Medicine,

Auburn University, magna cum laude
Areas of Interest
Parasitology
Dermatology
Disease Management
Preventive Medicine
Zoonotic Diseases
Publications
Goodfellow, J. DVM (2018, March 31) Ear cleaning tips from an expert. Retrieved November 16, 2020.