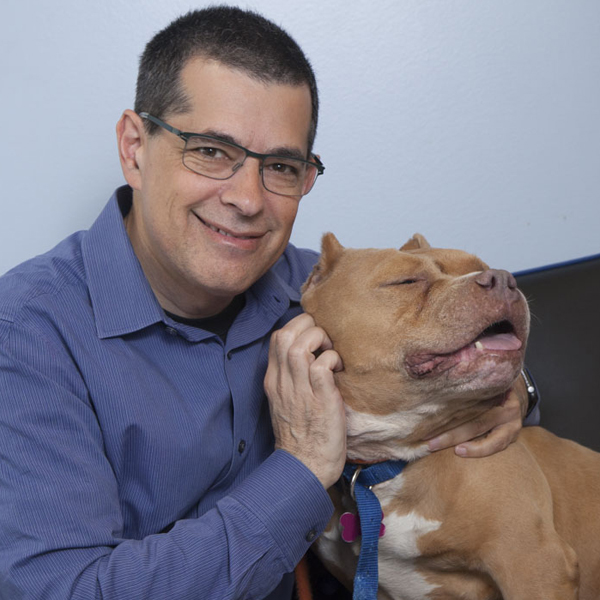 Dr. Joseph Hahn
DVM, MA, BBA,
Executive Director, US Companion Animal and
Equine Professional Services
Combining his passions of business, animals, and technology brought Dr. Joseph Hahn to a second career in veterinary medicine. It was the perfect way to bring all of his interests together. Dr. Hahn joined Merck Animal Health in 2009 and was appointed to the role of Executive Director, U.S. Companion Animal & Equine Professional Services in March 2021. As this role, he leads the Companion Animal & Equine Professional Services team, including the field organization and Pharmacovigilance, to achieve the goals of the business unit and drive the strategic direction of the business.
Previously as Director of the US Companion Animal & Equine Pharmacovigilance team, Dr. Hahn improved the customer experience by expanding connections with the field. Prior to this, Dr. Hahn spent nine years in the field as a Professional Services Veterinarian and then Associate Director of Professional Services for the Midwest/West zone. With a passion for education and training, he also assisted the Learning and Development team to deliver new hire training classes.

---
---
"In my role at Merck Animal Health, I am able to help veterinarians, and that equates to helping animals in a different and exciting way. My ability to reach and impact a larger audience means I can help more pets live healthier lives."
---
---
Prior to joining Merck Animal Health, he was in practice for 10 years. He spent the first four years of his clinical work in general practice, where he gained experience with everything from a large corporate practice to a small, single doctor practice. Dr. Hahn spent his last six years in practice in emergency medicine. His Doctor of Veterinary Medicine (DVM) degree was received from the University of Illinois College of Veterinary Medicine. During his time in veterinary school, he worked as a staff/technical writer for the continuing education public service department (CEPS). Articles were published on various companion animal and equine topics that were covered in publications nationwide. Activities that he likes to participate in outside of veterinary medicine include a passion for cycling and is also a proud member of the Peloton Club.
Education
Bachelor of Business Administration,

University of Iowa

Master of Arts,

Northwestern University

Doctor of Veterinary Medicie,

Veterinary Medicine, University of Illinois
Areas of Interest
Immunology
Infectious disease
Technology and its application to veterinary medicine
Vaccinology