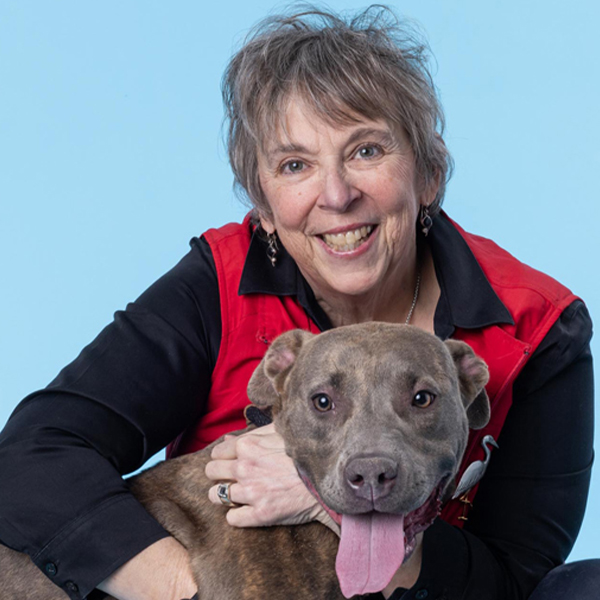 Dr. Margaret (Meg) Warner
DVM, MS,
Sr. Professional Services Veterinarian
North Central Region (WI, MN, ND, SD, NE)
Dr. Warner graduated in 1986 with a DVM from Michigan State University, and then in 1991 with an MS in Respiratory Physiology from the University of Wisconsin. She worked in private practice for more than 30 years, including serving as the Chief of Staff and Medical Director at Banfield Pet Hospital. In 2015, she made the move to the corporate space to serve in more of a consulting role to veterinary teams.
Throughout her career, Dr. Warner has focused on supporting the needs of veterinarians as well as promoting veterinary medicine as a profession. She sees the profession as offering limitless potential for young people and is excited to see the field grow in diversity and opportunity. Likewise, she takes an active interest in addressing the very real issue of veterinary well-being and compassion fatigue among her colleagues.

---
---
"Merck Animal Health is as passionate about veterinarians and veterinary medicine as I am."
---
---
In joining Merck Animal Health, Dr. Warner knew she had found a company that cares as much about veterinarians as she does. Merck Animal Health's commitment to world health and support for others also aligned with her own values. As a Sr. Professional Services Veterinarian, Dr. Warner enjoys supporting her territory managers by bringing them what they need to deliver value to clinics. "By bringing value to clinics," she observes, "they can prosper and so can we."
When not in the field, Dr. Warner enjoys hiking, kayaking, paddle-boarding, biking, and anything involving nature. She loves taking on things that are new and has recently ventured into watercolor painting as well as playing the guitar and ukulele.
Education
Master of Science, Respiratory Physiology,

University of Wisconsin

Doctor of Veterinary Medicine,

Michigan State University
Areas of Interest
Business efficiency and customer experience
Improving client compliance
Veterinary well-being and compassion fatigue
Publications
Warner MM, Mitchell G. Role of catecholamines and beta receptors in ventilator response during hypoxic exercise. Respir Physiol. 1991;85:41–53.
Warner MM, Mitchell G. Ventilatory responses to hyperkalemia and exercise in normoxic and hypoxic goats. Respir Physiol. 1990;82:239–249.
Pizaro J, Warner MM, Ryan M, Bisgard GE. Intracarotid norepinephrine infusions inhibit ventilation in goats. Respir Physiol. 1992;90:299–310.
Bisgard G, Warner MM, Pizarro J, Mitchell G. Noradrenergic Inhibition of the goat carotid body. Adv Exp Med Biol. 1993;337:259–263.