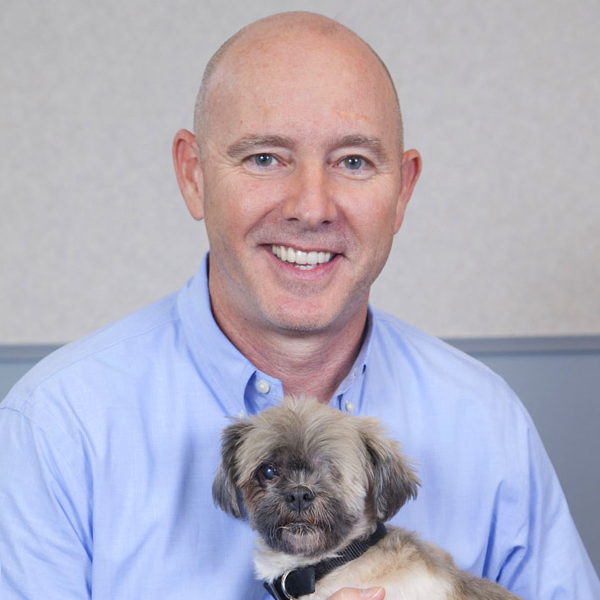 Dr. Mark Pelham
DVM,
Sr. Professional Services Veterinarian
Gulf Coast Region (AL, LA, MS, TN)
Dr. Mark Pelham graduated from the Auburn University College of Veterinary Medicine in 1993. After an internship in 1994, he began practicing small animal medicine and surgery as a partner and owner. He continues seeing patients part-time on the weekends since joining Merck Animal Health as a Professional Services Veterinarian in 2017. Dr. Pelham credits his 27 years of clinical experience with helping him understand the relationship his clients need. He lectures at veterinary conferences and association meetings, veterinary schools, and veterinary practices in support of the Merck Animal Health Gulf Coast Region.
Since 2009, Dr. Pelham has also served in the U.S. Army Veterinary Corps (deployed in Operation Enduring Freedom) and continues in his role as Major today. He is a current member of the American Veterinary Medical Association and the Alabama Veterinary Medical Association. As a past member of the American Academy of Veterinary Dermatology, Dr. Pelham has a special interest in dermatology. He also takes great interest in service and working dogs and works with military and law enforcement K9 handlers to teach them Tactical Emergency Critical Care for their line of duty.

---
---
"What I enjoy most about being a veterinarian is being part of that human-animal bond and helping those that can't help themselves."
---
---
As a practitioner, Dr. Pelham believes in Merck Animal Health as a company because of the products he has used in the past and uses or recommends today. From a scientific standpoint, human or animal, Merck Animal Health is a world leader. Dr. Pelham loves working for his peers, and with his peers, as he knows what they want and need each day.
Outside of his corporate work, Dr. Pelham enjoys running and backpacking.
Education
Bachelor of Science,

College of Science and Math, Auburn University

Doctor of Veterinary Medicine degree,

College of Veterinary Medicine, Auburn University
Areas of Interest
Dermatology
Service and Working Dogs
Surgery