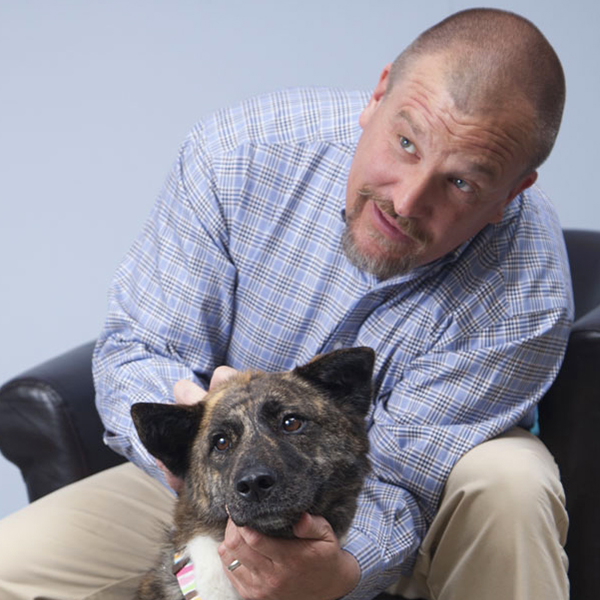 Dr. Matthew Stevens
DVM,
Sr. Professional Services Veterinarian
Midwest Region (KY, IN, IL)
Dr. Matthew Stevens graduated with honors from the University of Tennessee College of Veterinary Medicine in 2001. He began his career in Southeast TN, practicing small animal medicine in private practice. In 2006, he began his career in industry where he held roles as a Professional Services Veterinarian as well as a District Sales Manager. He returned to small animal practice in 2010.

In 2011, Dr. Stevens began working as an Emergency Veterinarian. He returned to industry in 2015 and joined Merck Animal Health in 2018 as a Sr. Professional Services Veterinarian. Dr. Stevens' broad experience in private, corporate, and emergency practice, as well as industry sales/management, has given him the opportunity to interact with veterinarians, practice owners, and industry leaders to learn what skills and tools have helped them flourish.

---
---
"Growing up, we had every type of critter there was. Dogs and cats to birds and iguanas. I always enjoyed not only our pets, but also the interactions with our veterinarian and the staff."
---
---
As a solutions-minded team, the Professional Services Veterinarian Team at Merck Animal Health can help veterinarians and their staff build new skills. The ability to be viewed as a valuable contributor to a practice helps to differentiate the Merck Animal Health Professional Services team.
When not in the field, Dr. Stevens lives in northern Kentucky with his family, 2 spoiled dogs, and 3 mischievous cats.
Education
Associate in Science,

Cleveland State Community College

Doctorate in Veterinary Medicine,

University of Tennessee
Areas of Interest
Dermatology
Infectious Diseases
Osteoarthritis
Pain Management
Parasite Prevention
Practice Management
Preventive Medicine
Zoonotic Diseases