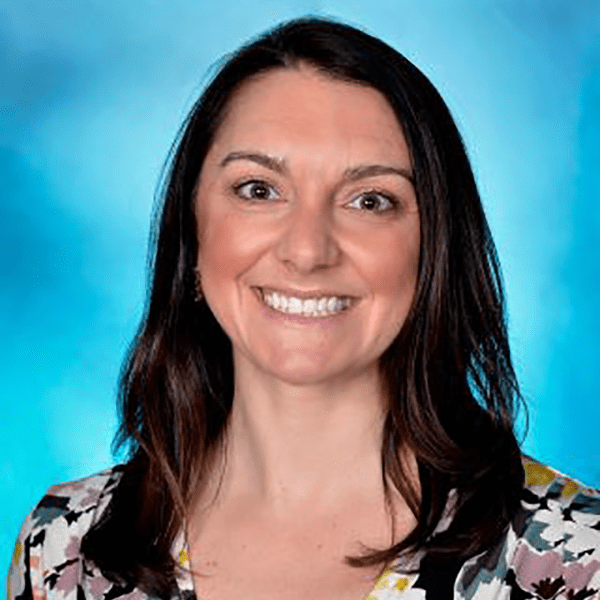 Dr. Staci Scolavino
VMD,
Associate Director,
Veterinary Professional Services
Central Zone
Dr. Staci Scolavino has a love of teaching and coaching, both of her veterinary industry colleagues as well as her veterinary clients. Her industry experience includes launching new business units and product lines, overseeing and training field veterinarians to assure strong technical acumen, and working within marketing and communications to develop scientific reasoning for veterinarians, stakeholders, and the public. Dr. Scolavino has participated in satellite media tours, podcasts, and interviews for trade publications as well as numerous engagements as a moderator and speaker.

---
---
"At Merck Animal Health, I get to work with an incredible team that is passionate about dogs and cats living long, healthy lives. The health and wellbeing of not only companion animals but those who take care of them are what drives us each and every day."
---
---
Previously, Dr. Scolavino worked as an associate veterinarian at Red Bank Veterinary Hospital, a large specialty practice in New Jersey. She also served as a research technician at Harvard Medical School, where she coauthored several novel scientific publications. She completed a rotating small animal internship at Oradell Animal Hospital, earned her veterinary medical degree from the University of Pennsylvania School of Veterinary Medicine, and received her bachelor's degree from Colorado State University.

Outside of veterinary medicine, Dr. Scolavino enjoys running, skiing, kayaking, and paddleboarding.
Education
Bachelor of Science,

Colorado State University
Veterinariae Medicinae Doctoris, University of Pennsylvania School of Veterinary Medicine
Areas of Interest
Preventive medicine
Research and development
Endocrinology
Publications
Zhou Y., Scolavino S, Funderburk S.F., Ficociello L.F., Zhang X, Klibanski A. Receptor Internalization-Independent Activation of Smad2 in Activin Signaling. Molecular Endocrinology. 2004:18 (7).
Zhou Y, Mehta K.R., Choi A., Scolavino S., Zhang X. DNA Damage-induced Inhibition of Securin Expression Is Mediated by p53. The Journal of Biological Chemistry. 2003:278 (1).
Zhou Y., Mehta K.R., Danila D.C., Scolavino S., Johnson S.R., Klibanski A. A Pituitary-Derived MEG3 Isoform Functions as a Growth Suppressor in Tumor Cells. Journal of Clinical Endocrinology and Metabolism. 2003:88 (11).
Okayasu R., Takahashi S., Sato H., Kubota Y., Scolavino S., Bedford J.S. Induction of DNA Double Strand Breaks by Arsenite: Comparative Studies with DNA Breaks Induced by X-Rays. DNA Repair. 2003:2 (3).