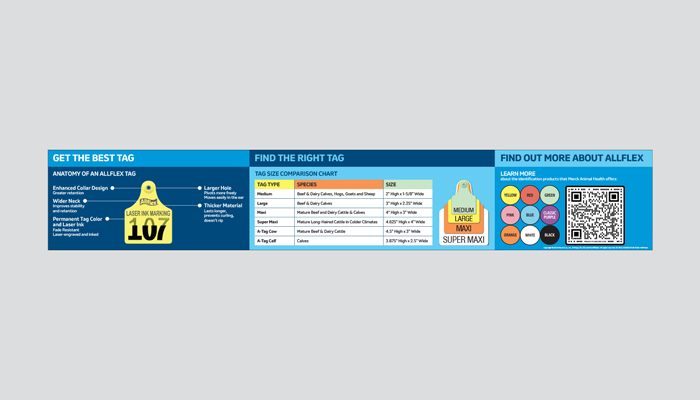 ALLFLEX® Information Bar
The ALLFLEX® Information Bar shares quick-hit information and advantages of ALLFLEX to aid shopper choice.  This Information Bar is foam core and is 30" wide x 5" tall. It easily attaches to the peg board invader and sits flush with the products.  
DOWNLOAD Set-Up Instruction Sheet
Contact us at RetailTeam@merck.com for merchandising program details and availability.