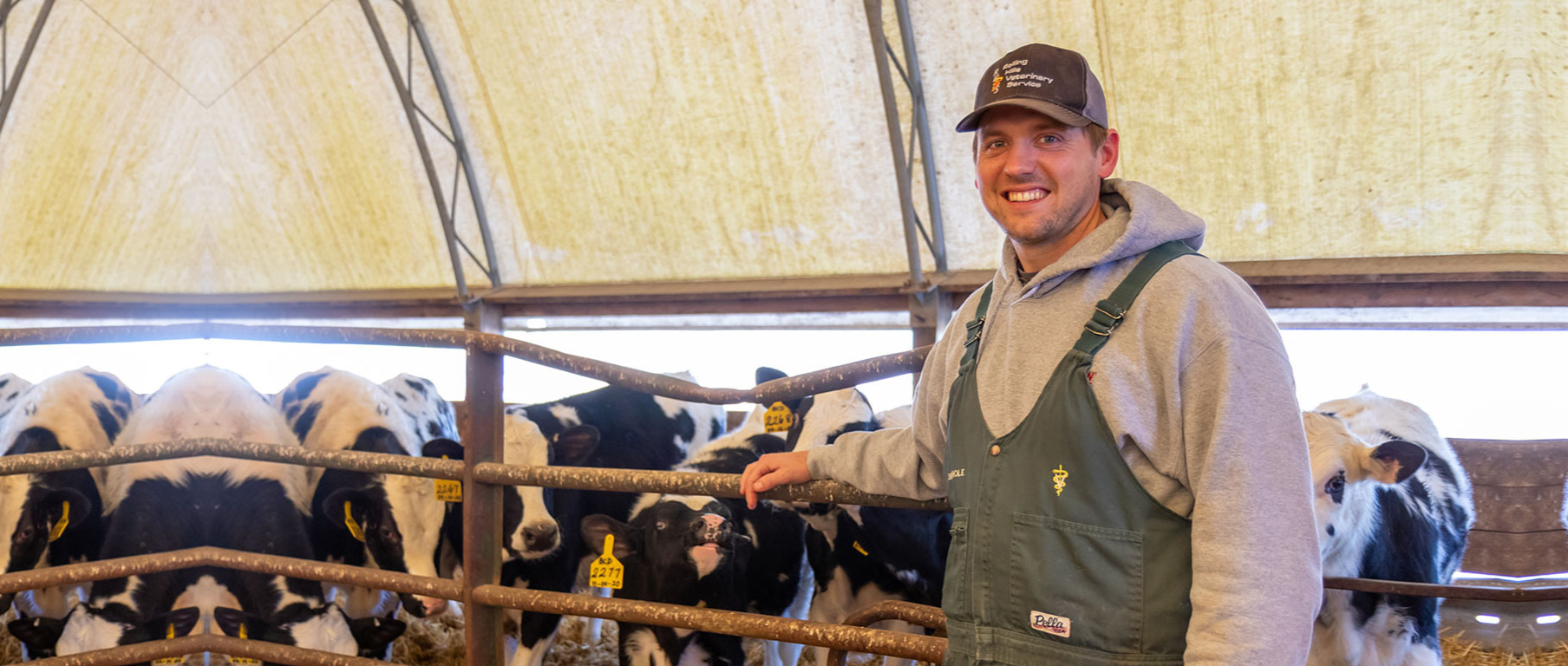 Building a strong foundation of protection for high-risk calves
"I like to use BOVILIS NASALGEN 3 on young calves," says Luke Thole, D.V.M. "Maternal antibodies from the cow's colostrum will fully or partially block injectable vaccines. With BOVILIS NASALGEN 3, you do not have that issue."1
Thole adds that intranasal vaccines do not put as much stress on calves as injectable vaccines do. Efficacy and safety studies demonstrate BOVILIS NASALGEN 3 is safe and effective for calves at 1 week of age or older.
A lot of their cow-calf clients administer BOVILIS NASALGEN 3 when calves are processed after birth, and again when they are being processed for spring turnout.
Spring processing can be a stressful time for calves, Thole notes. "They may be getting castrated and/or dehorned, dewormed, as well as getting vaccinated," he says. "The spring turnout protocol that included BOVILIS NASALGEN 3 seemed to be effective and smooth."
According to Thole, most spring calves are vaccinated again three weeks prior to weaning when they are coming off pasture. "If we are using an intranasal at that time, it will be BOVILIS NASALGEN 3," he says.
For his dairy clients, Thole typically administers BOVILIS NASALGEN 3 to calves, and then depending on the dairy, boosters BOVILIS NASALGEN 3 when the calves are about 5 weeks old, three weeks prior to when these dairy calves are weaned and put into group housing.
For feedlot calves, Thole does not usually vaccinate calves right off the truck, if possible. "Ideally we want to get the stress level down in those calves, so we give them three days to get acquainted with their new feed and water, then we vaccinate."

If it has been cold and rainy, calves are considered high-risk regardless of where they came from. "When that's the case, on the initial time through the chute, we'll sometimes administer BOVILIS NASALGEN 3 along with a vaccine for Mannheimia haemolytica and Pasteurella multocida and we'll deworm them," Thole says.

"I like administering BOVILIS NASALGEN 3 on higher-risk, higher-stress calves, especially those coming into feedlots," Thole continues. "Cattle risk and stress may depend on the time of the year cattle are received, age of cattle, source of cattle and vaccine history."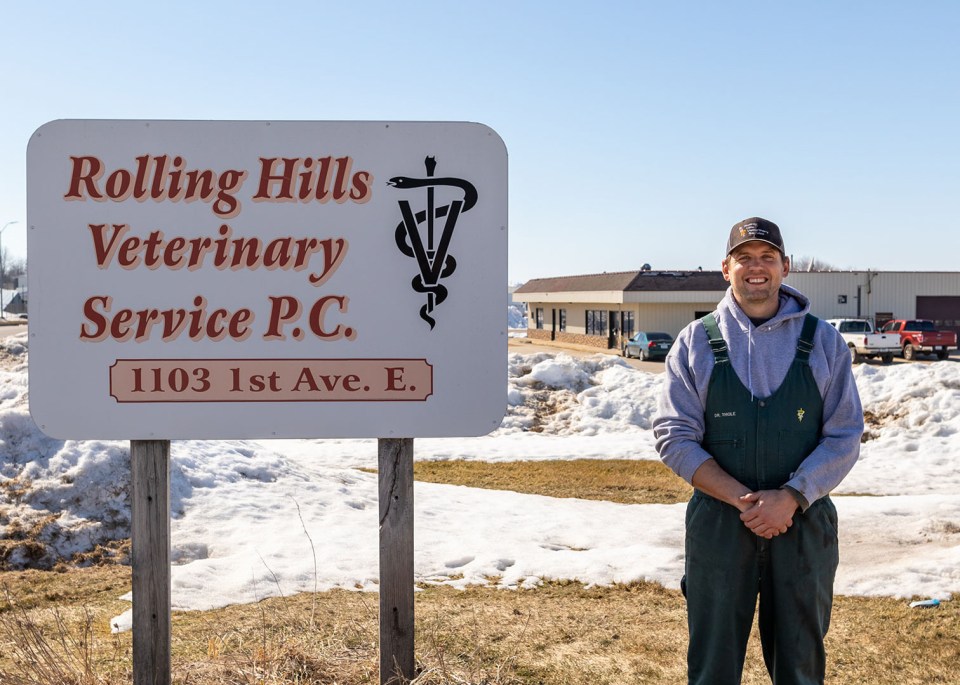 References
Merck Animal Health Study MS-N3PMH-3-19: Efficacy of vaccination in colostrum fed 7-day old calves when using multivalent intranasal vaccine in the face of maternal antibody.